Took the buggy to the track today for a little shakedown. The track was muddy in parts and dusty in others, basically really poor conditions for running. Who cares, still fun.
When I could get traction, the buggy handled great and had good power from the Dynamite Tazer Twin motor. Jumping behavior was very nice and I'll probably add a little weight to the nose to make it perfect.
Then, on a light tumble, the front bulkhead let go.... til next time.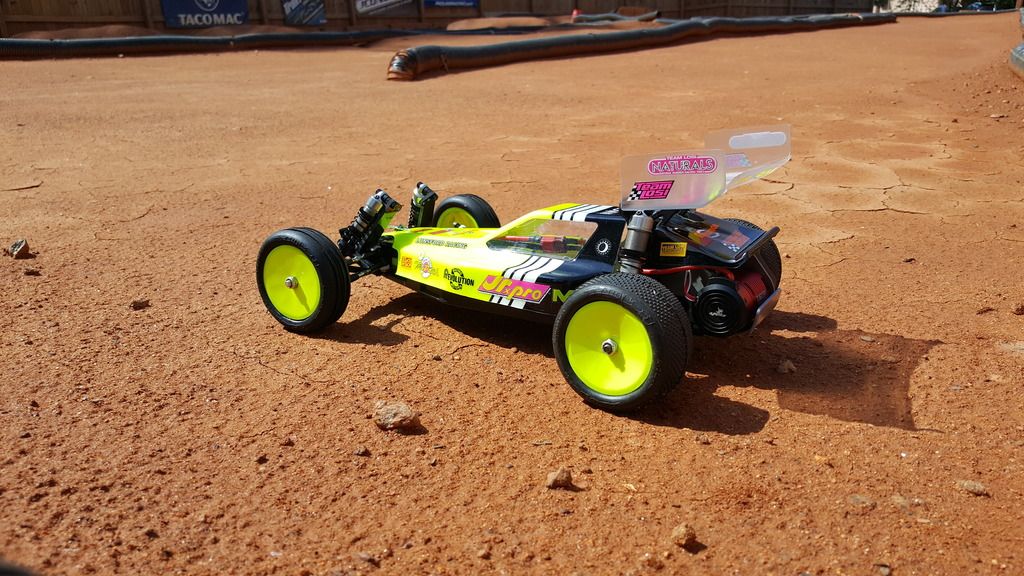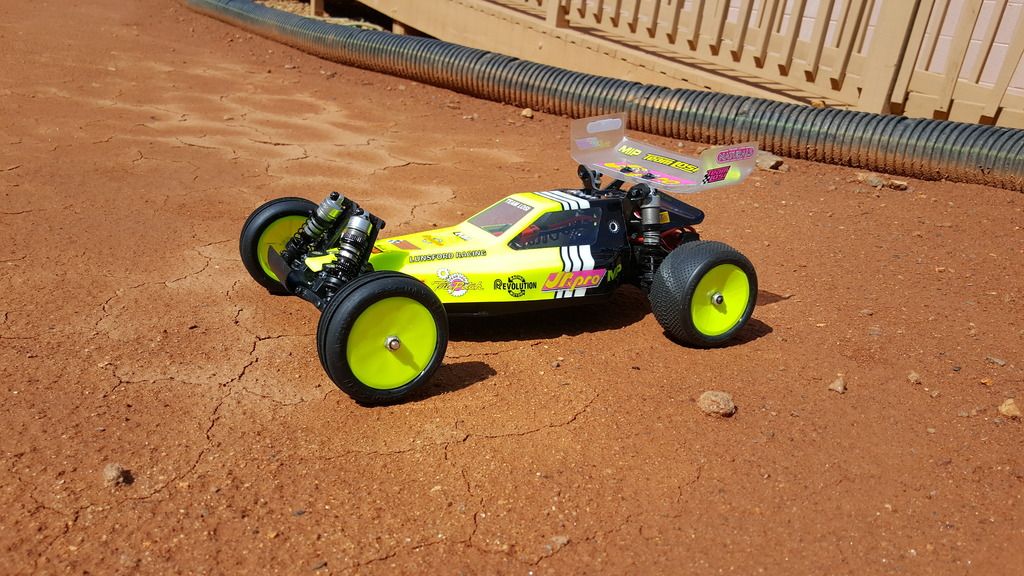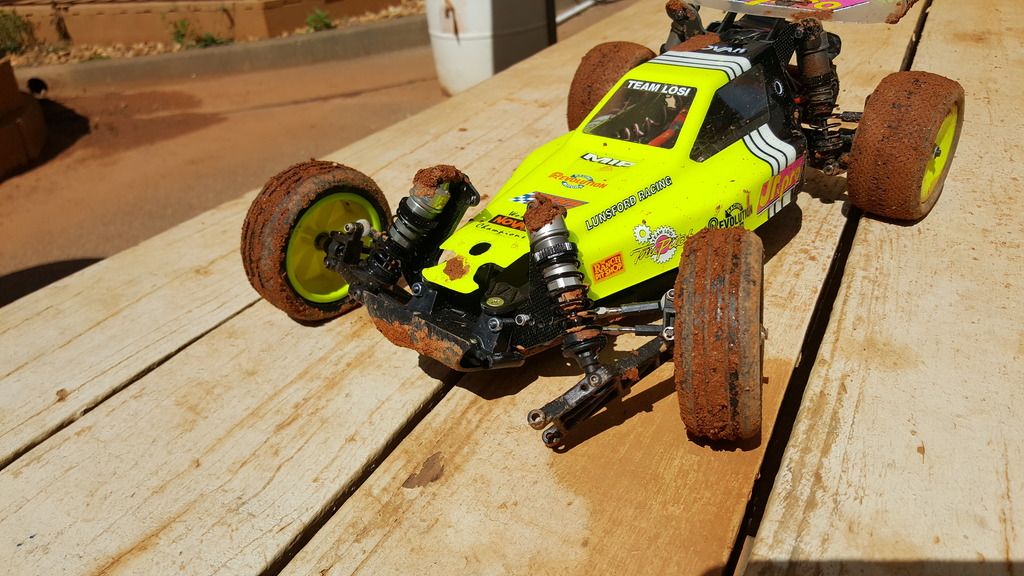 And a crap video. Had to prop the phone on the fence, since nobody wanted to come play with me today.