Moderator: GoMachV
Approved Member
Posts: 542
Joined: Wed Oct 13, 2010 1:29 pm
Location: Mississauga, ON, Canada
Contact:
Very nice Ultima.
Race the crap out of it!
tsanrc.com
"Nothing cheers you up like being in a pawn shop. Because chances are, you're going to see a Flintstones alarm clock." -Stan Smith
---
That looks like a really clean Ultima
This is my Turbo Ultima with some custom parts I made, I don't run it (it is almost all new parts and i have some other cars I plan to run before this one) but it is very capable.
I am thinking you should run yours.
---
Member
Posts: 10
Joined: Wed Oct 13, 2010 3:25 pm
I ordered some newer style 2.2 rear wheels with Goose Bump Rear tires.

I sure hope these fit.

LXXSA1 HPI Racing Ultra 5 Wheel White 2.2"/60x38mm (2) 1 $7.69
LXUFB0 JConcepts Goose Bumps Rear Buggy Tire Green 2.2 (2) 1 $11.29

Otherwise I will have some wheels and tires to sell...
---
Approved Member
Posts: 7357
Joined: Thu Jul 29, 2010 10:20 pm
Location: Alberta, Canada
I'm pretty sure those will fit nicely. I'm using some 2.2" JConcepts wheels & tires on my Turbo Optima and everything fits great. The only components that could present an obstacle (at least with the Optima family) are the sideguards. On tires with diameter larger than 90mm, there could be a risk of rubbing the rear edge of the sideguards.
---
Member
Posts: 10
Joined: Wed Oct 13, 2010 3:25 pm
HPI Wheels fit, but decided to sell. No where to really race where I live anymore. The only thing showing up on race nights are Short Course Trucks so I am making the switch. I don't want to run this car against short course trucks.

I have the car on e-bay with no reserve so I guess I will find out what it is worth.
---
Member
Posts: 10
Joined: Wed Oct 13, 2010 3:25 pm
Another RC10talk member won the auction. All that is remaining is the radio and servos if anyone is interested PM me.
I thought I would send a pic of the SC10 Brushless I replaced the ultima with.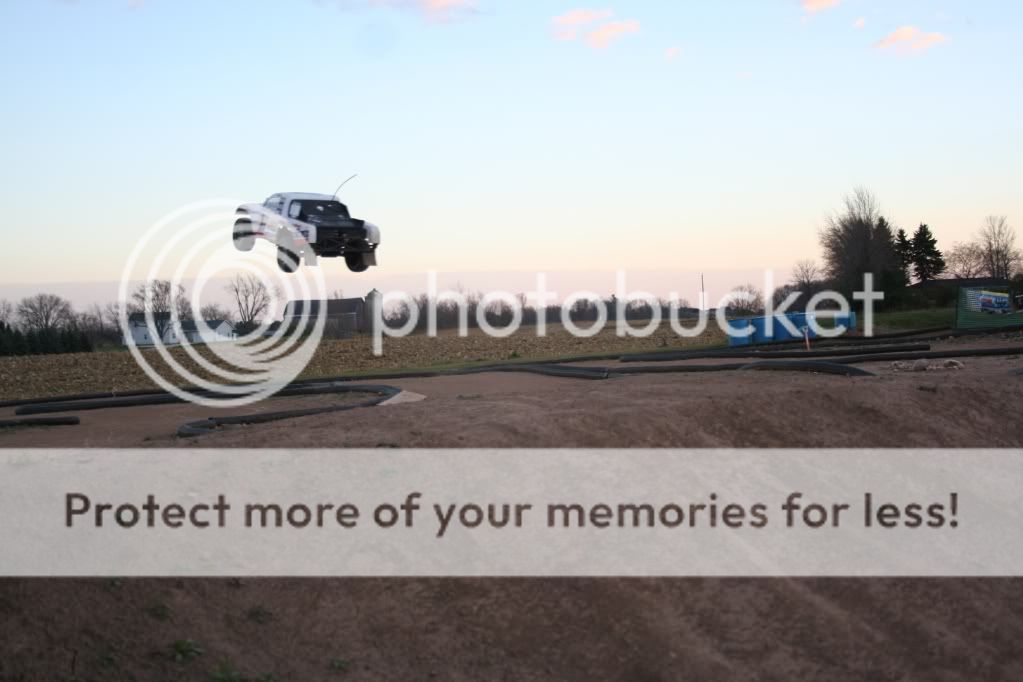 ---
Users browsing this forum:
unixphreak
and 5 guests