Well, today got off to a later start than I had hoped (I helped my dad paint the fence for 6 hours this morning), but I finally got everything together!
The low-profile servo makes everything much cozier in the front section...
and I got very distracted by the fact that the TRF front shocks were a tad longer than the golds...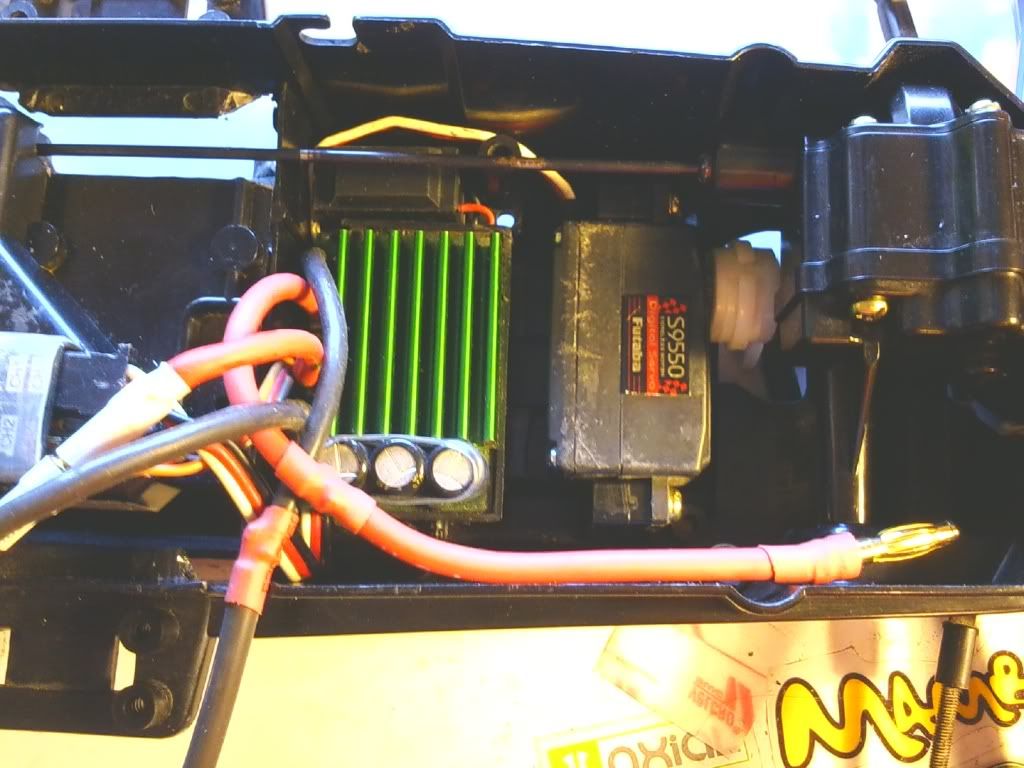 Not bad for a hacksaw, and some files.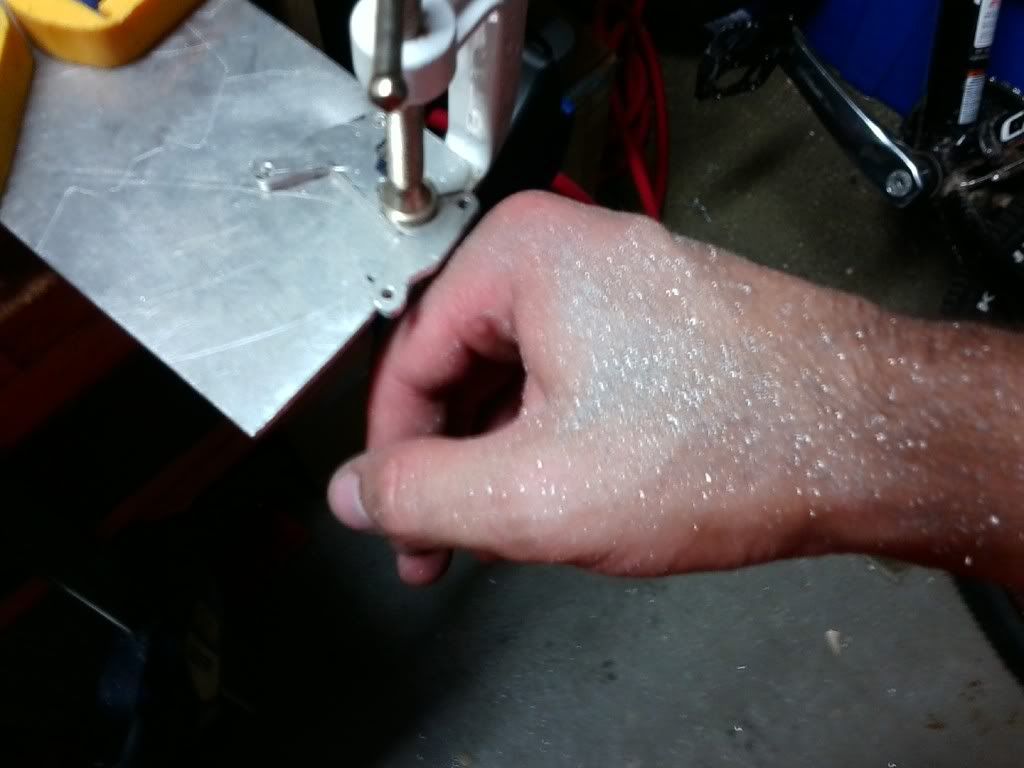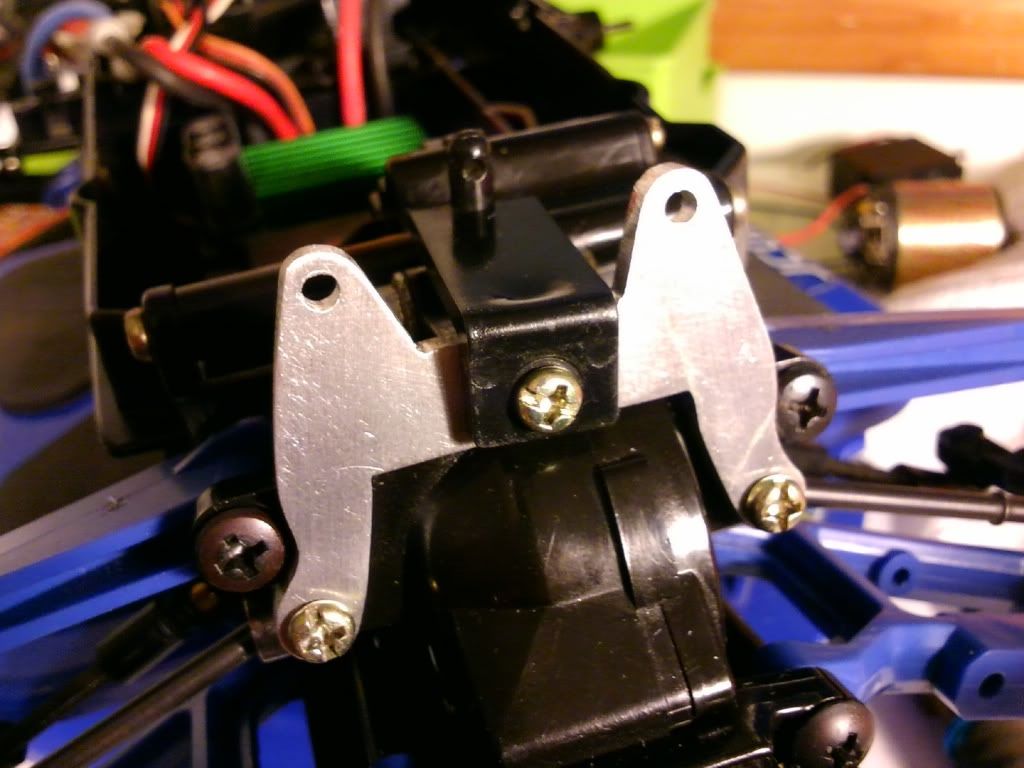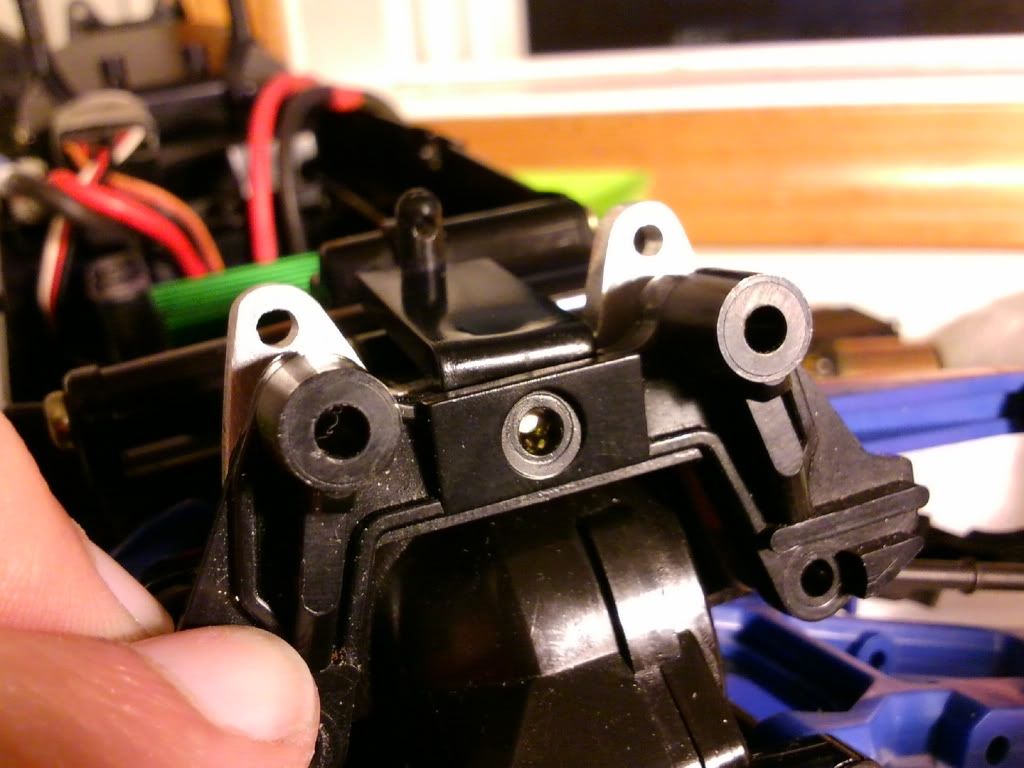 These are the only 4wd buggy 12mm hex front wheels I have. I have some brand new Kyosho wheels, and some unmounted hole-shots, I might try and get some foams for those and have some offroad, and onroad (pictured) tires.
And I found some blue wheel nuts, which I thought was a nice touch.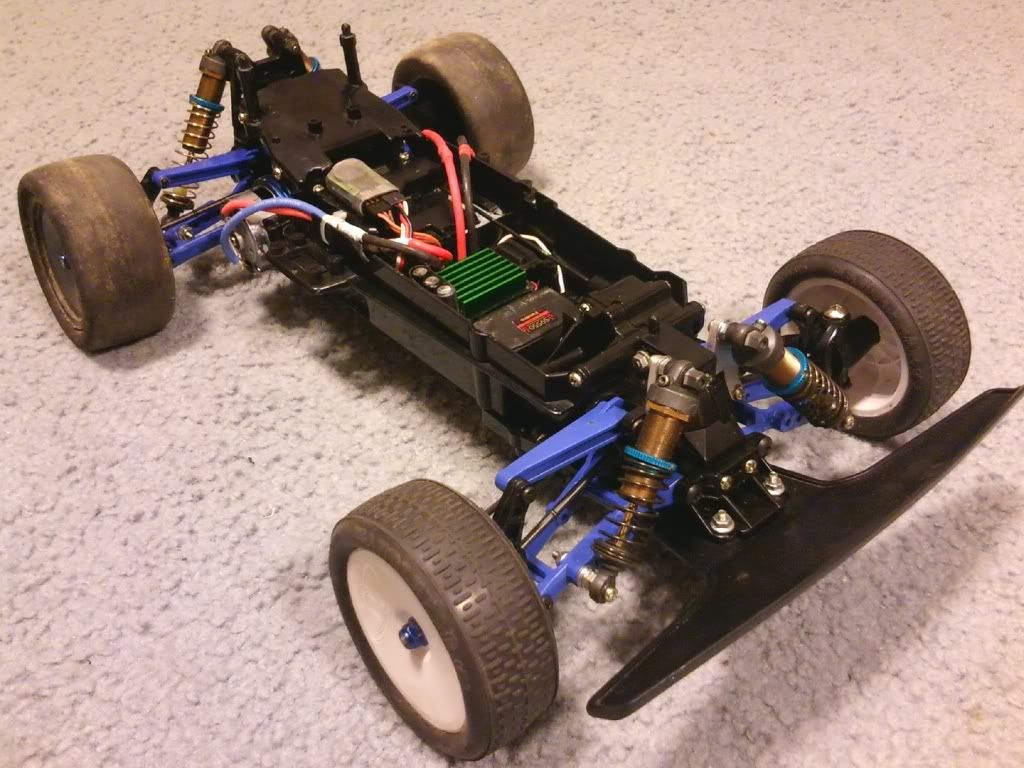 Next on the to-do list:
* Find what one of the 15 different stiffnesses of springs I have will make the rear end happy (The TRF shocks aren't fully threaded, and it needs more preload than they can provide with the current springs)
* SWAY BARS! I have some extra sway bars from a TA-05 that look like they could be modified slightly to fit the rear, and I have some Schumacher purple sway bar ball-nut things...
* Camber links! I found some turnbuckles that are definitely the right size, finally... We'll see where this endeavor goes.
* Find some 90* 4mm bullets for the battery connections. Right now the body doesn't fit when the wires are sticking straight up out of the battery
* secure the battery somehow
Also... The gold shocks... they are HORRENDOUSLY cross-threaded... I can't even get them open.
Good thing they are perfectly full of oil, and not leaky. I'll put them on my FX:10 or something.