The Redcat 550.
I don't know a single thing about this motor other than it can be bought for $15.
For starters, its a smaller 550, the can is slim and straight walled, no sleeve like some of them. It has a nice cooling fan at the rear similar to the hpi gt550.
So, how did it run...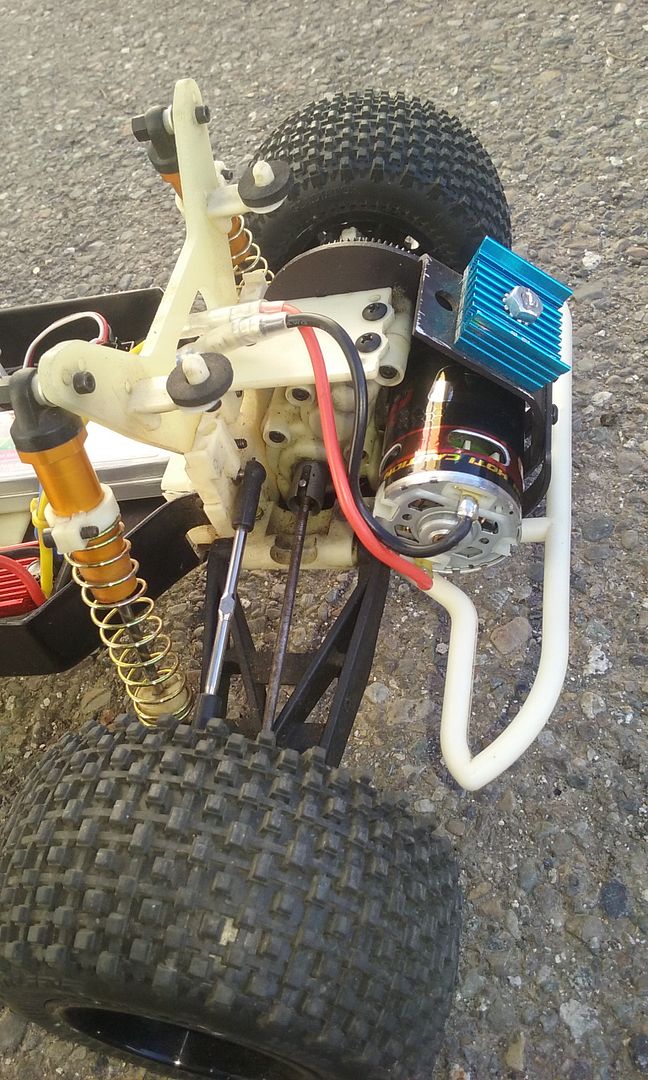 I only have a small amount of time on this one so far. Not even a full 2S pack through it yet, but it is pretty good. It doesn't have as much torque as the GT550 but it easily surpasses it in top end. Even on 2S it pulls pretty hard, something the GT550 does not do.
It is able to pull the front end up and move out quickly. If I tightened the slipper more I assume it would wheelie regularly. It also increased the trucks top speed. To what, from what, I am unsure. It does seem to get up a head of steam going down the street though.
So, faster top speed than the GT550 on 3S, and quicker than the 15T firebolt on 2S. It seems like a great all around 2S basher motor depending on how well it holds up over time.