Hey guys,
Been a long time since I posted something up on the forum.
Today, I will share the resto I did on this near mint Turbo Optima Mid.
This is the car as I got it from a buddy of mine: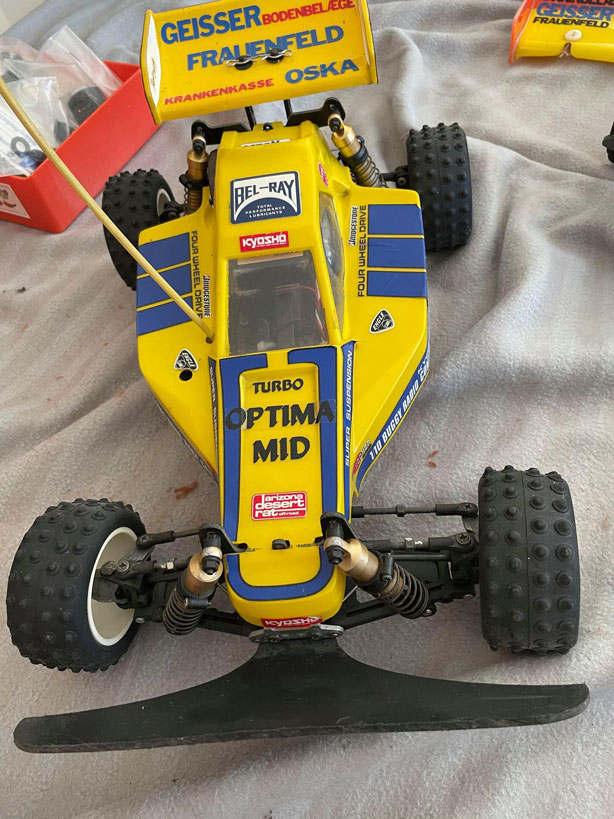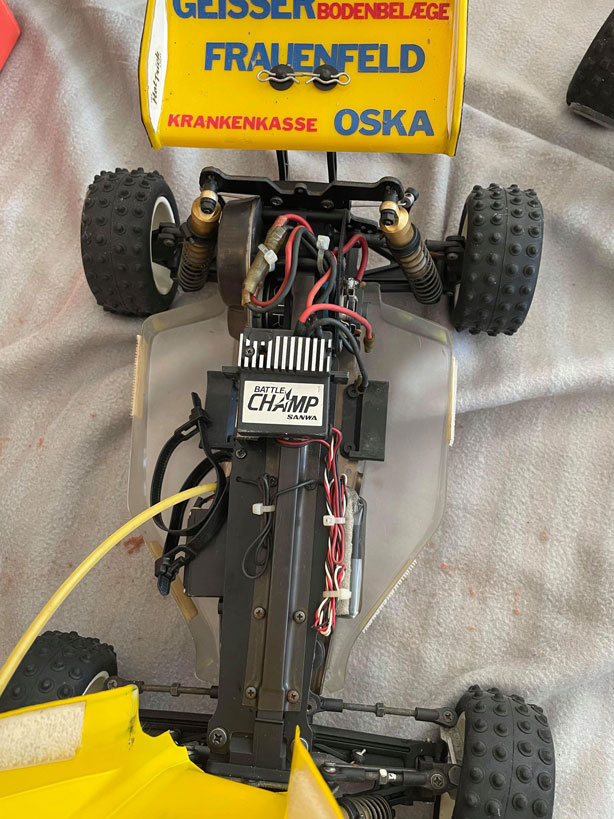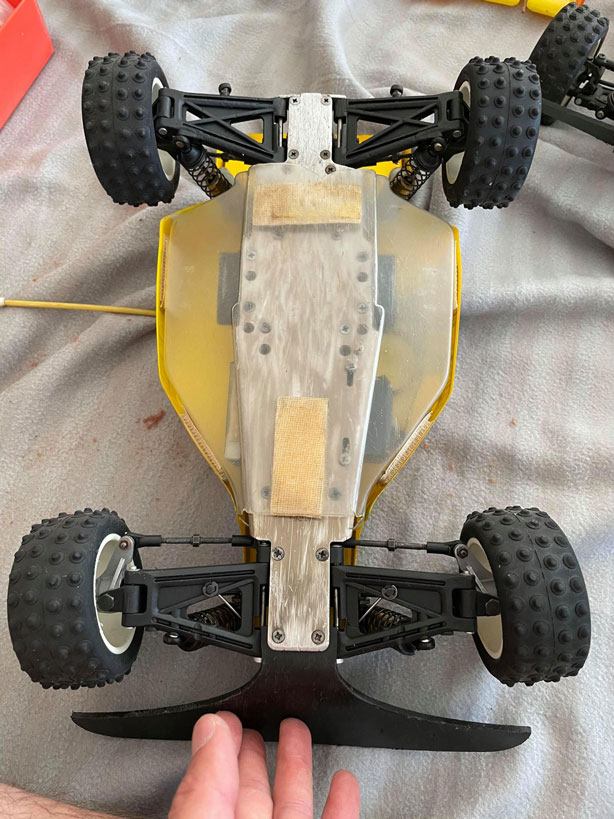 The car was in decent shape, just took a hit in the front right, as you can see from the picture, the suspension arm is broken...
I dismantled the car for a thorough clean up and ordered the following parts NIP for replacement:
Front bumper OT-93
Supension Arms set OT-69
Chassis OTW-3
Suspension Shaft set OT-97
Wheels set OT-93
Tire set OT-66 (Original, no marwan repop)
Rear swing shaft OT-6
New original body
The only repro parts on that build are the wing (Given to me by a good friend from Belgium) and the stickers from MCI racing.
I paid an arm and a leg for the front bumper, most of the other replacement parts I bought for a good deal from the guy I bought the car from.
Here is a picture of the middle of the restoration: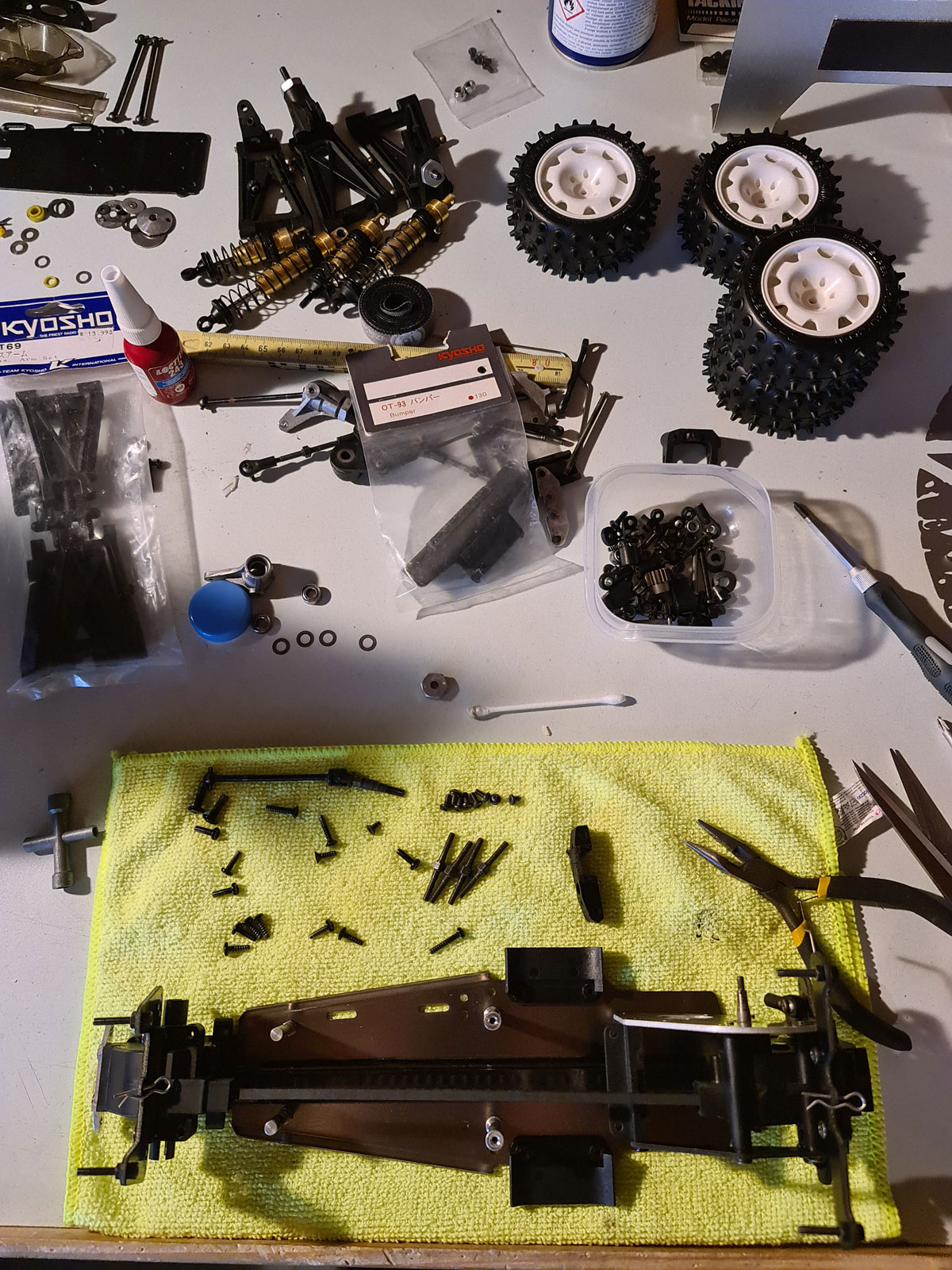 Took a bit of time to finish, as I restore each and every screws, not re-anodizing them, but just putting a brush of paint, as this will be a shelfer. I already have two mids runner, thats plenty! Not crazy enough to run those brand new OT-66s!
Here it is complete: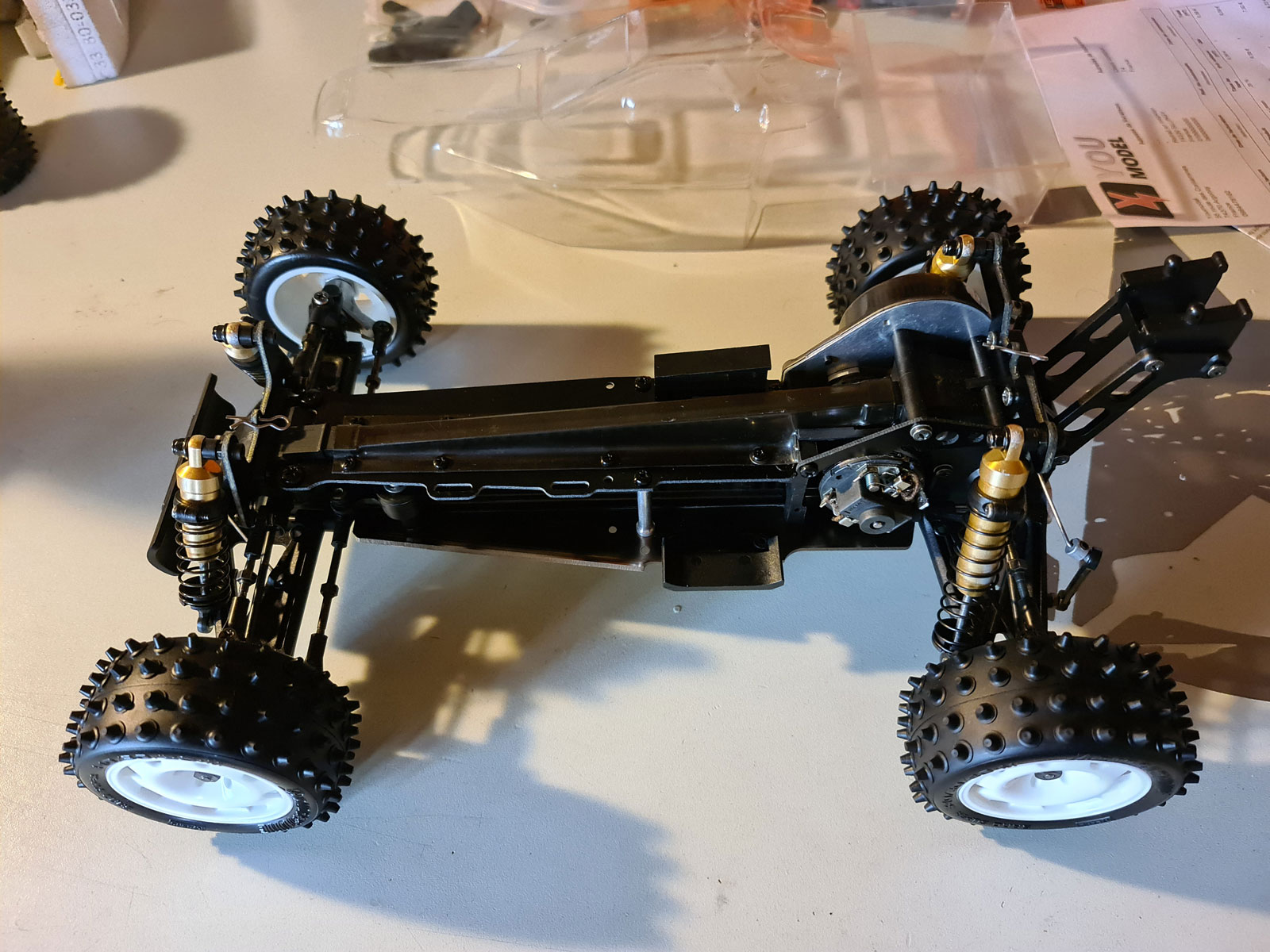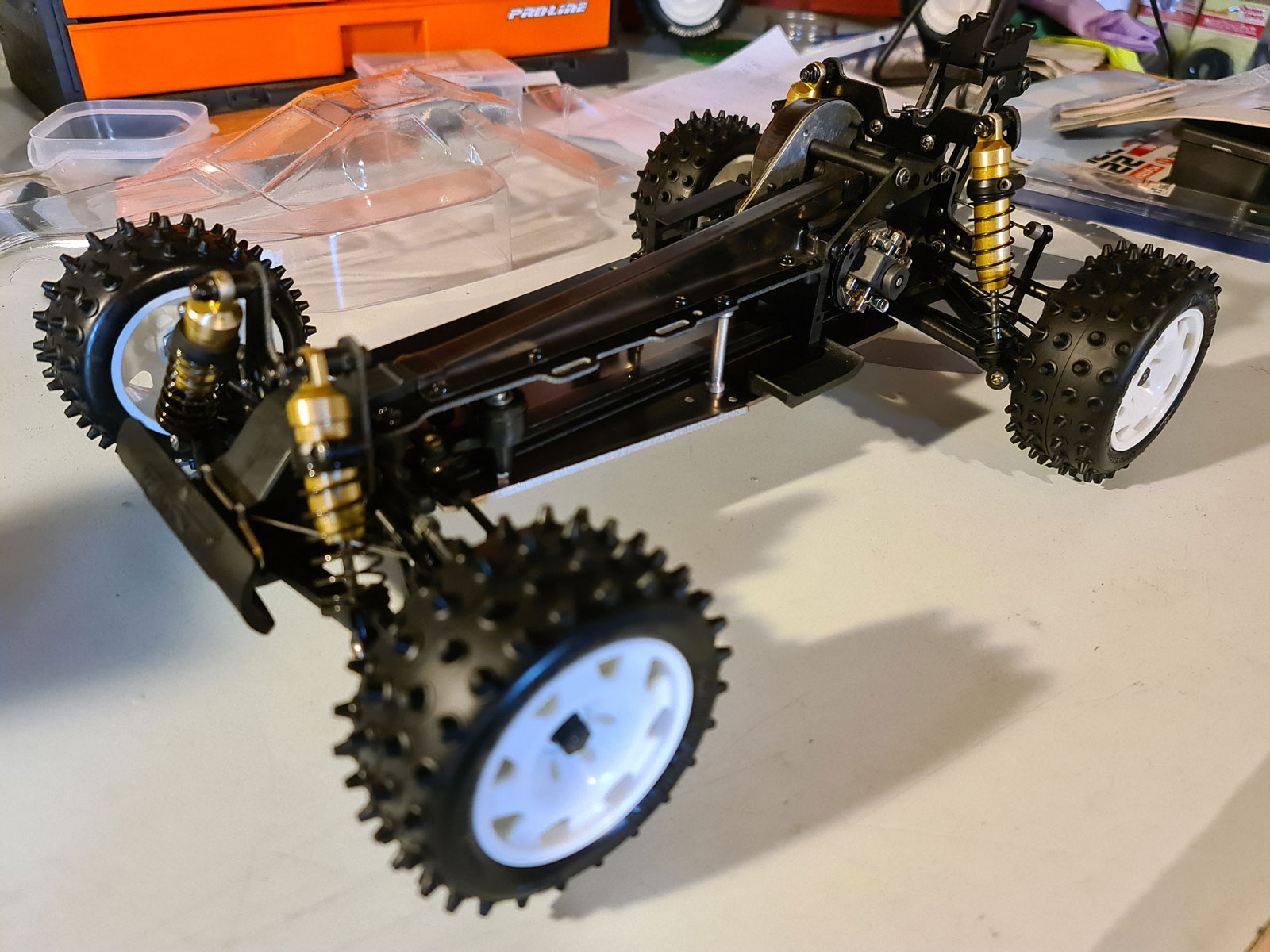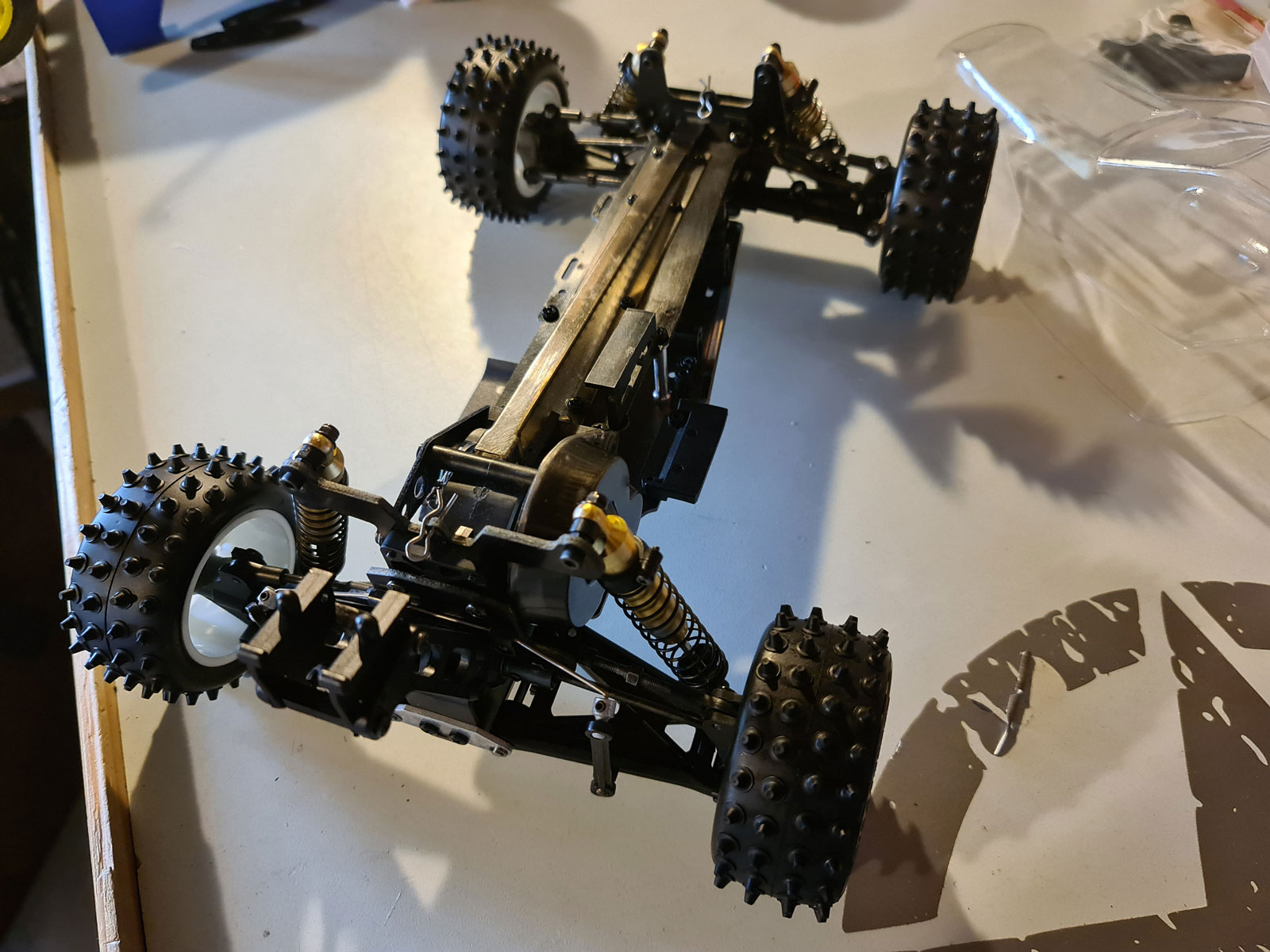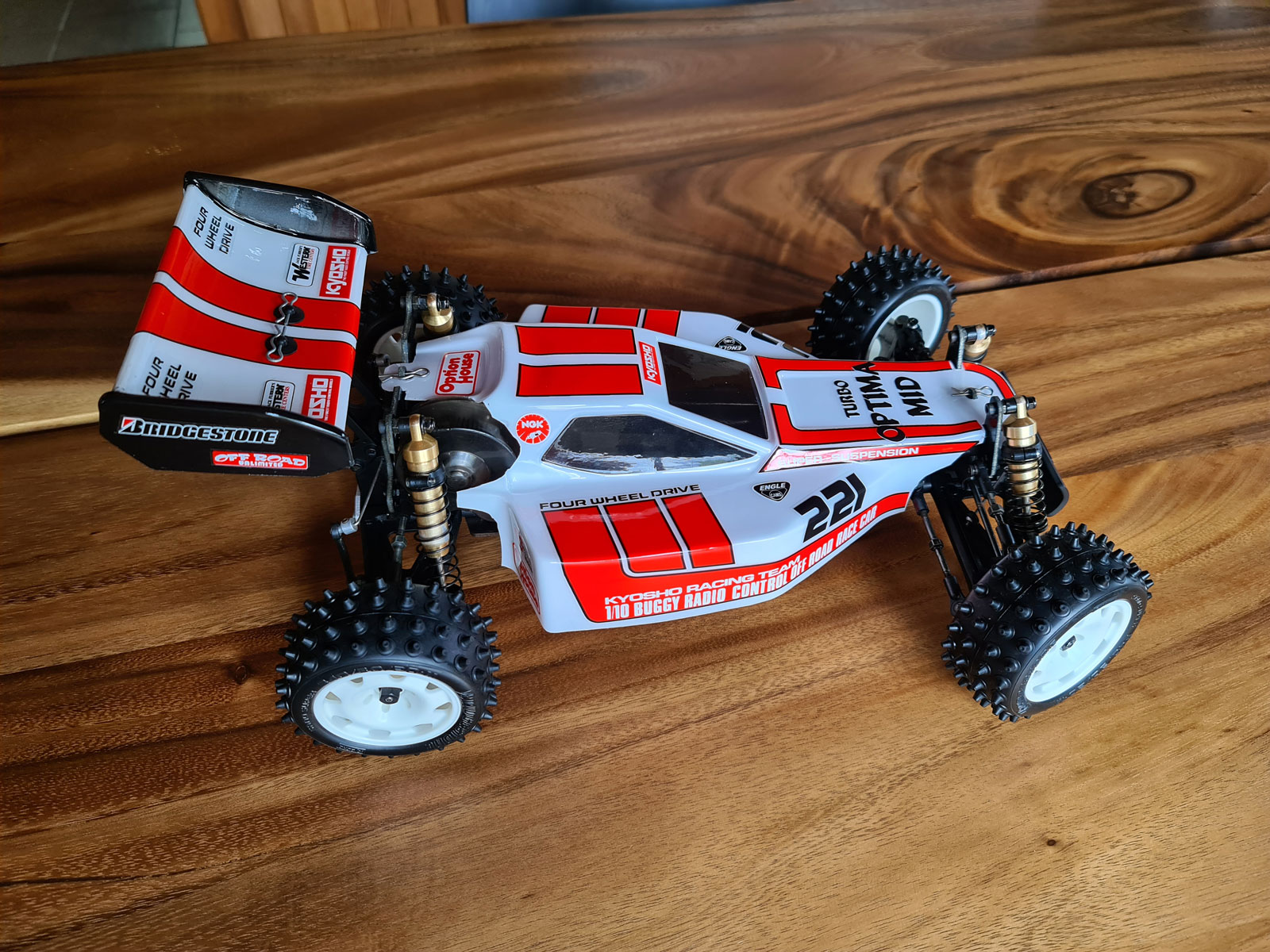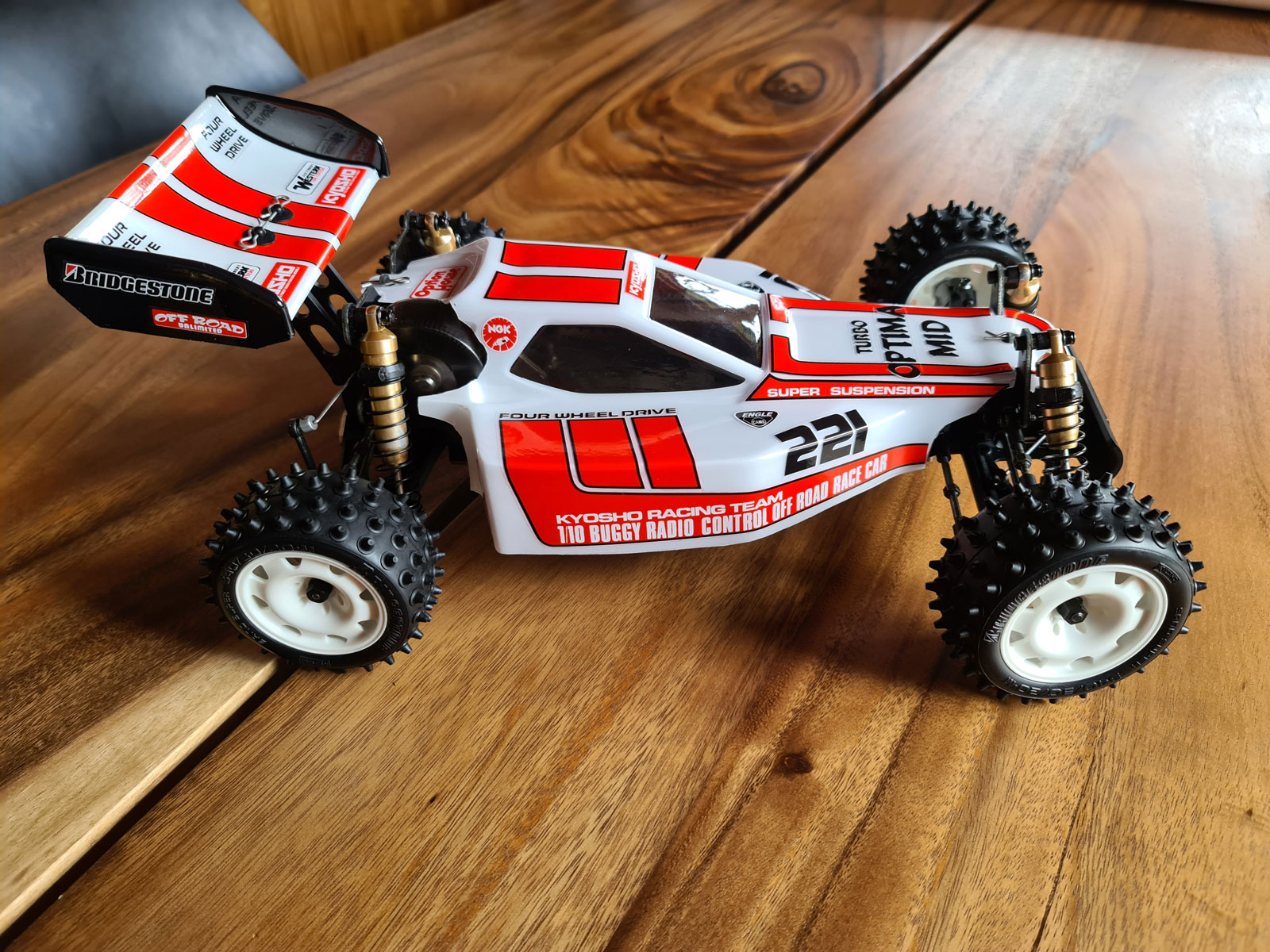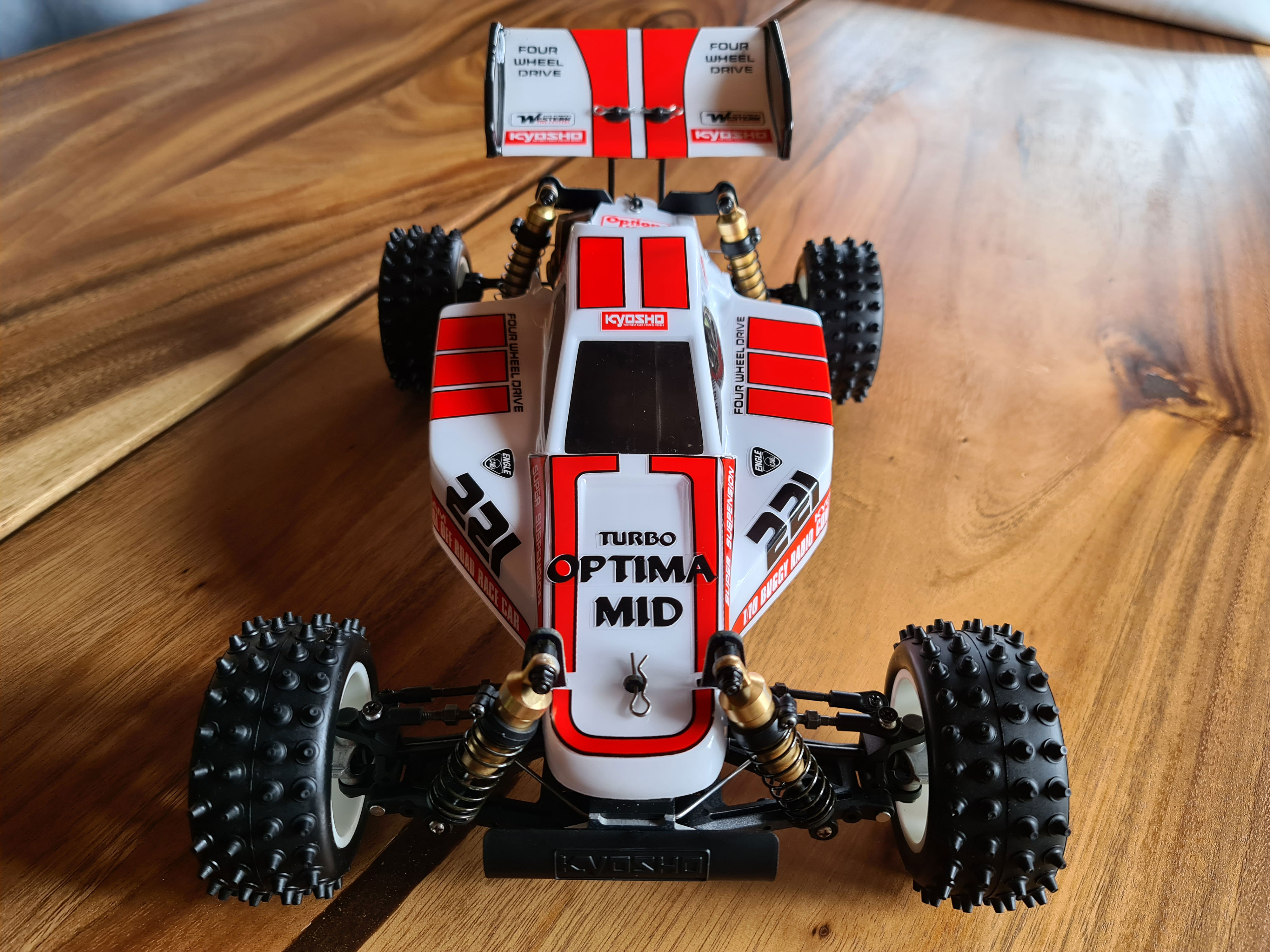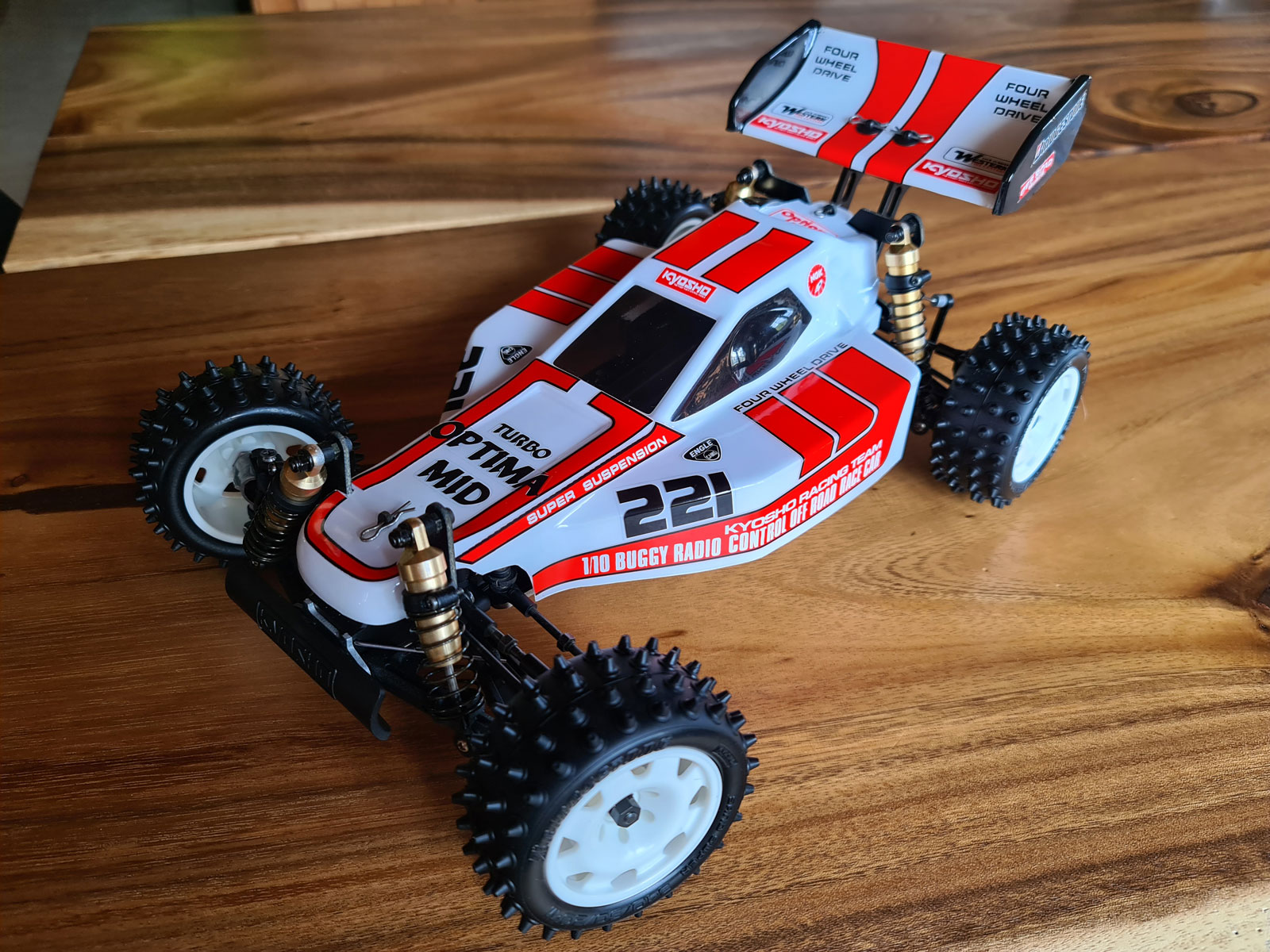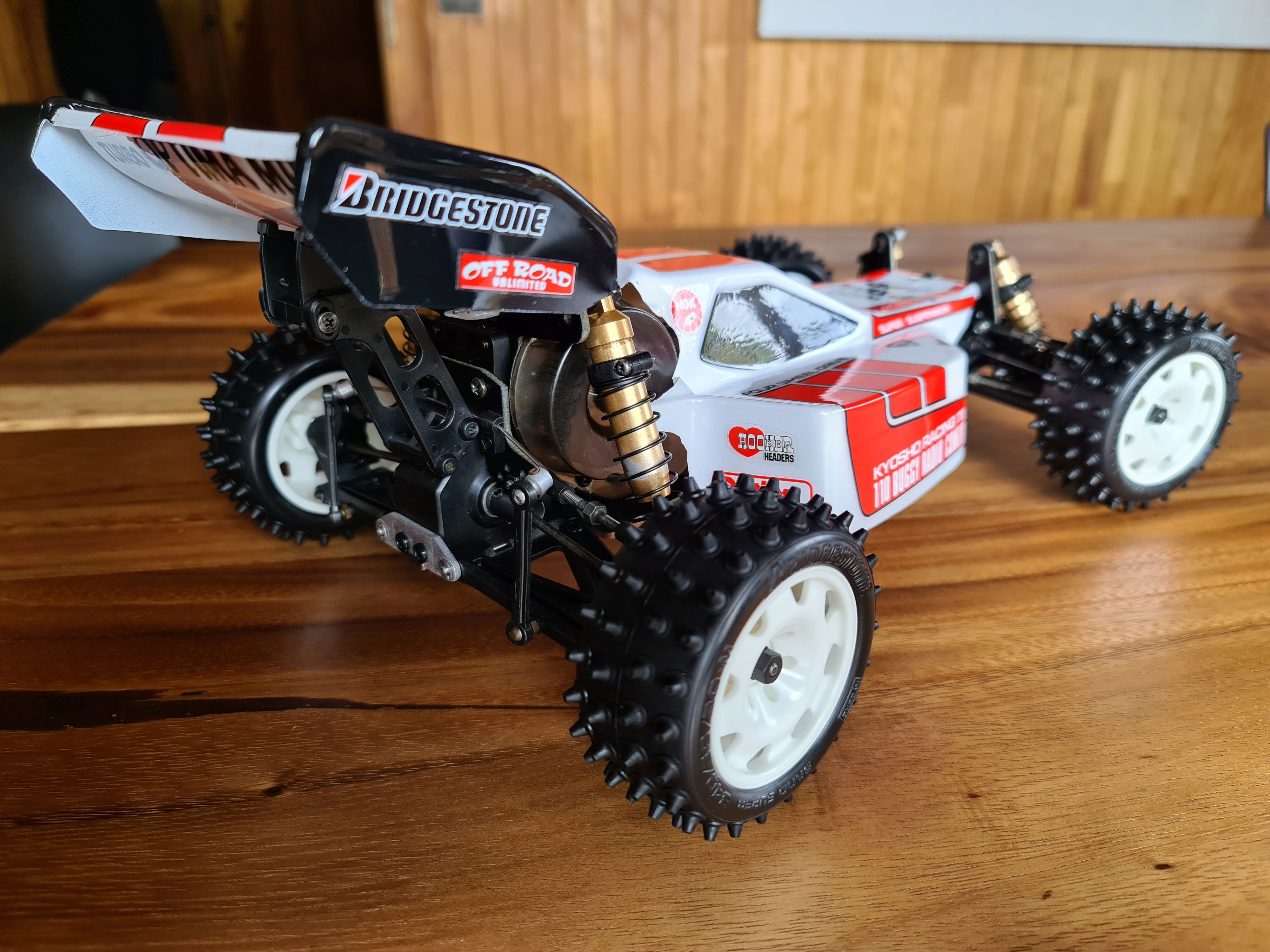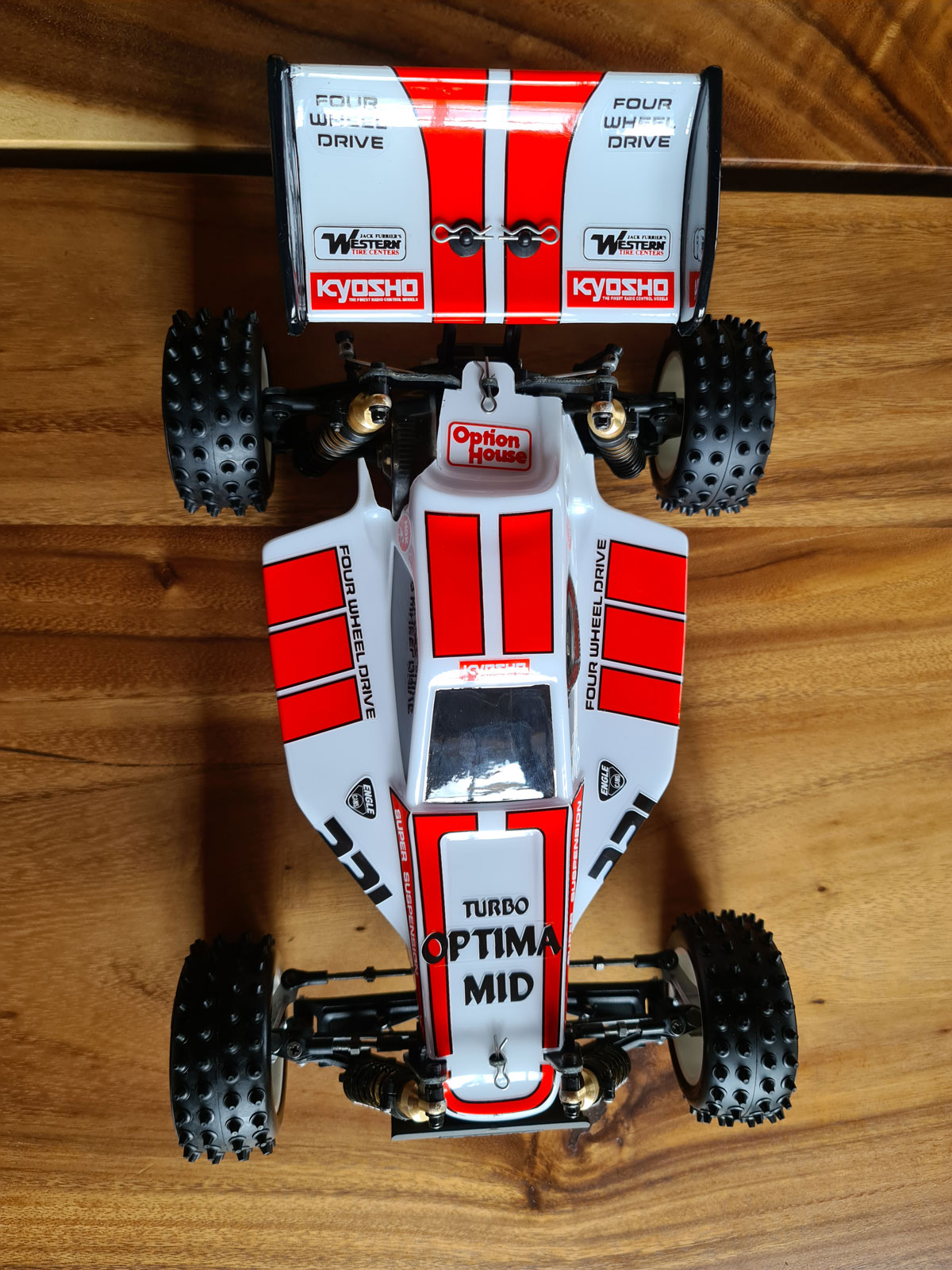 Hope you enjoyed it!