I got a lot of Optima Mid parts I have amassed since 1990 to 1992, which I still have until today. Seeing so many people building SWBs, I have gotten an itch too.
This was a small sample of my parts bin, putting together my brother's Turbo Optima Mid.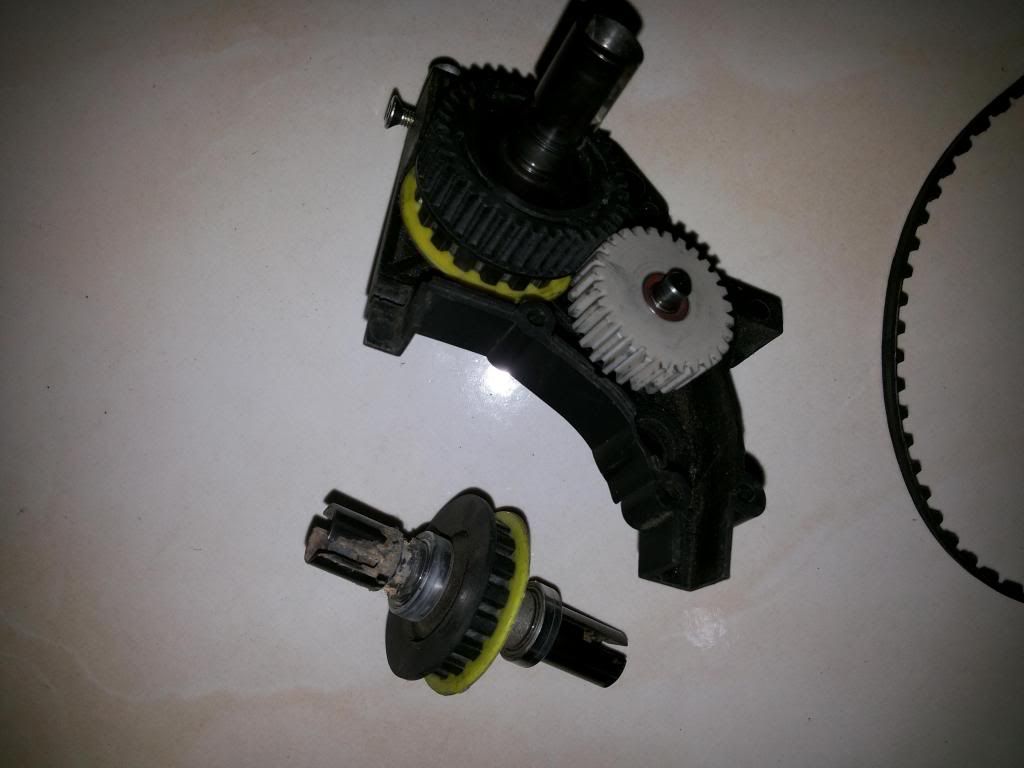 I just couldn't wait to build the drive train, so here it is with the ball diff I removed from my LWB runner, I rebuilt the ball diff and its going in this car. Notice the custom center gear I made out of hard PEEK. I actually sold a black delrin gear to a Taiwanese guy called Po Chen, and he broke that gear, so I made this PEEK gear and sold it to him, and he said it caused his center shaft to overheat and melt his gearbox. The funny thing is , I am using the delrin gears in my runner so far with 15 packs, and its holding up well, heck even jopp3 said my delrin gears are good. So anyway I will be trying this PEEK gear and I wanna see if indeed it does over heat the center shaft.
This is my own designed Optima Mid B4 layshaft.
After 5 hours of hard work, this is the result.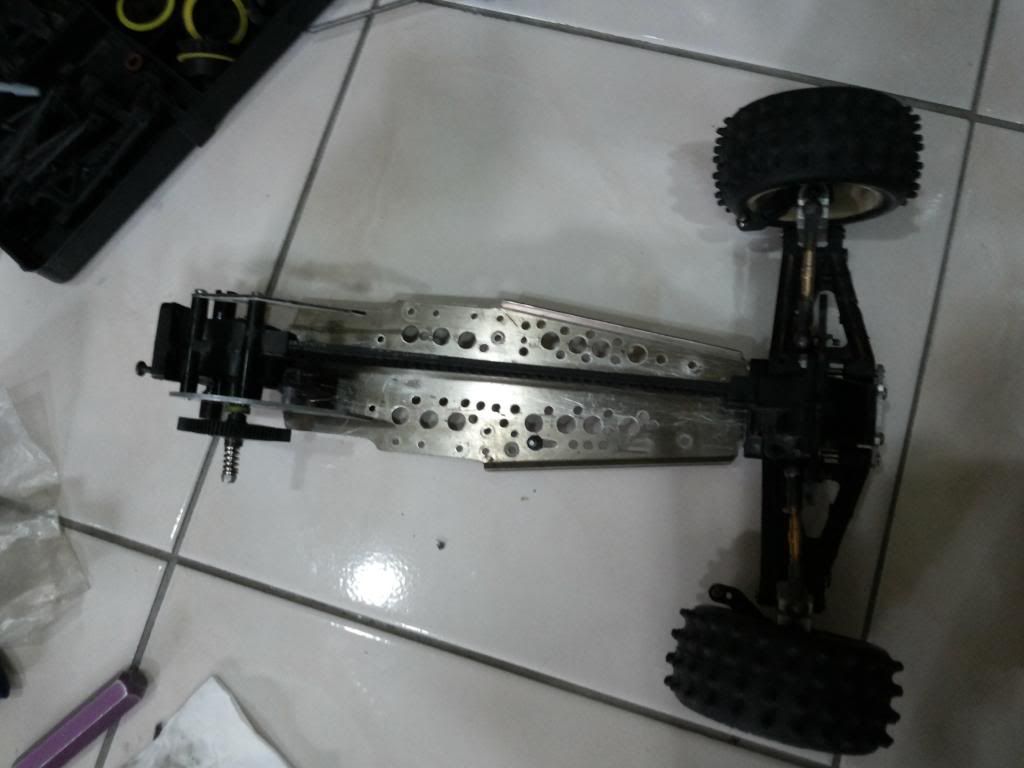 Notice the custom long front towers. All the towers used on this project will be custom cut FRP, because I don't want to ruin the original Kyosho OTW-2, and I am planning to use modern Sworkz big bores on this car, as they are cheap and looks good, besides adding the much needed front arm travel. If you look at the pic of the car with the front wheels on, notice that the left arm is up higher and the right simply cannot travel upwards. This is because the knuckles I used were from a touring car, and it places the bearing closer towards the center of the car, thus causing the dog bone to bind. I will be replacing those knuckles with my ground down ZX-5 knuckles from my LWB runner, and will be making my own ball bearing c hub for Lazer suspension to be placed on my LWB. I am planning to run this car with original mid arms.
At this time, these are items that I don't have yet to complete this build.
1. 5x8 bearings for the belt idler
2. Another pair of modern kyosho 62.5mm universals for the rear.
3. A body set.
4. SWB upper belt cover.
5. Modern Sworkz shocks
6. Ground down ZX-5 knuckles to fit into those A & L c hubs, the c hubs are super strong ! Never bent or broke them, but have broke quite a number of front arms.
7. Associated SC10/B4 slipper pads.
8. A working steering system, I have the originals but they have too much slop, I think I want to go the route of my LWB steering.
I plan to run the same electronics as in my LWB mid which is a hobbyking 100A ESC with 8.5T sensored brushless motor. As I have bought a LPF SAVOX servo for my touring car, I will then use my old SANWA ERG on this Mid. Of course I would need another 2.4GHz Sanwa receiver. Not forgetting a soft case lipo pack. As this is not my all out racer, I will keep custom parts to a minimum, unless I see that this car has further potential, perhaps I would upgrade to Lazer ZX suspension all around.