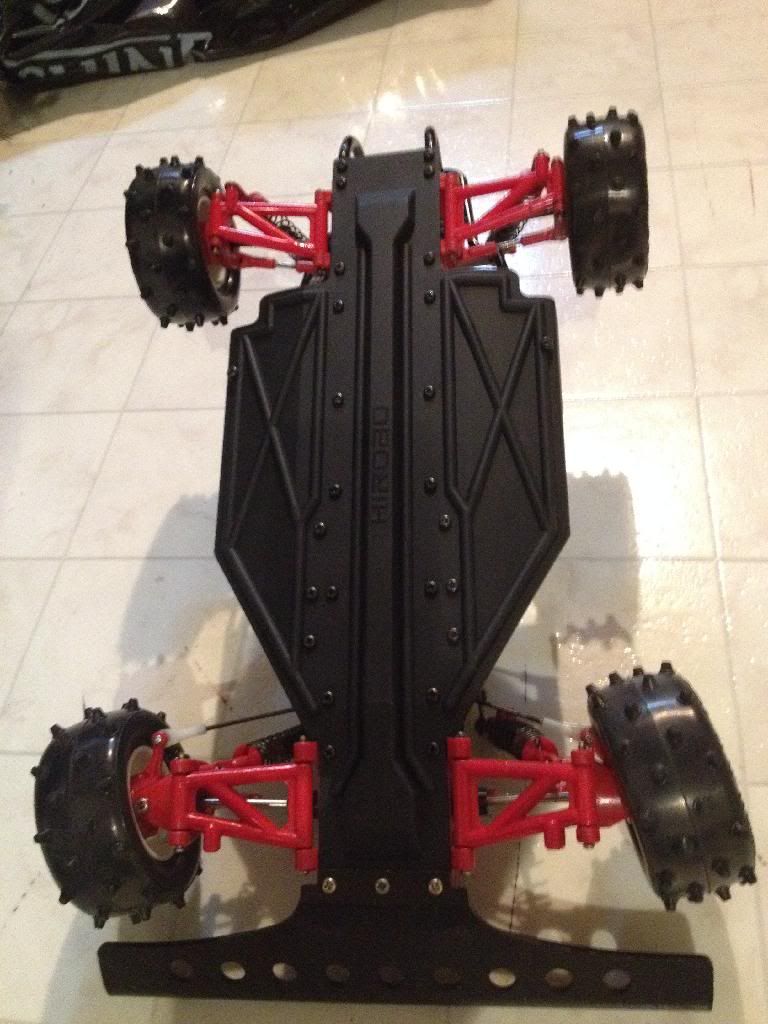 Pretty much a new build.
I had a lot of parts gathered up over a few years.
missing the driver (although I 'think' I could use a Kyosho or indeed AE one) and missing 1 cross piece for the cage.
my story with this car was that I went to a national event in Scotland and a friend let me use his Zerda, but the deal was if we ended up in the same main he'd be running it !
He did well, B main !
I put the same car in the A and ended up 4th overall ! great car !
mind you, we chopped the back right off them, converted to gear drive with a more inboard motor setup. which made them great indoors especially.
I'm not sure what to do with this car though, but I should just finish it off.
It sits next to my Rock N City in my collection, a couple of nice oddball cars !
Anyone else got any nice Hirobo cars or stories?
Stu