This is the 'Fun Buggy' I've been dreaming up.
I've had a RC10 since '87 (bought it used). I'm pretty sure my first was a 'Edinger' car. I am planning on reassembling that collection of parts n the future.
For now, this is some of the parts that I've collected over the years taking shape into something that I can bash abit with. Open space-- especially the beach, frozen lake, baseball field, etc is what I'm planning this to see the most of.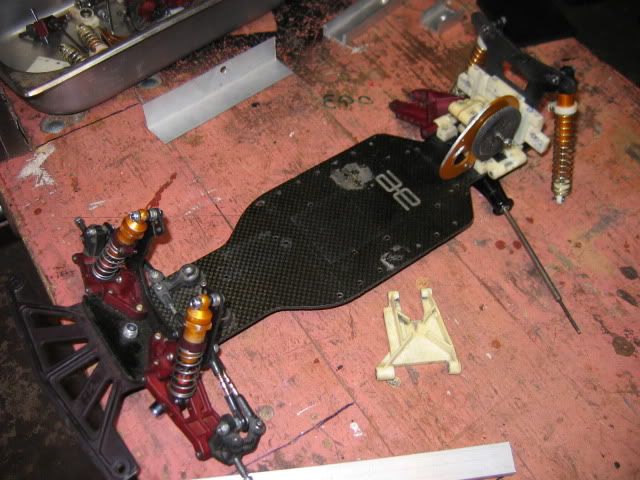 The front end is remaining unchanged-- I set it up this way years ago, before I mothballed it. I have a set of late model shocks that I'll be swapping in. The red/purple parts are that color from the tint/dye fading. They will *probably* get re-tinted one of these days. The turnbuckles are vintage titanium-- not sure who made them.
The power house-- Mamba max with the Traxxas 3500 Brushless motor. Planning on running a 2C Lipo & HiTech 225 'MightyMini" servo with a vintage Novak receiver.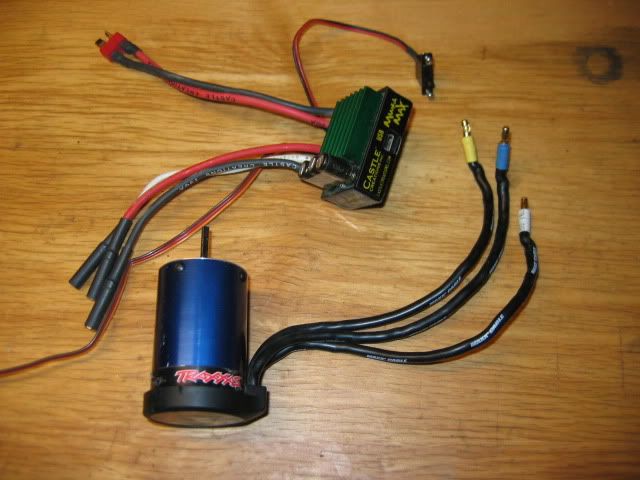 I re-drilled the graphite for a stealth trans. The chassis isn't perfect, so I didn't feel *too* guilty about doing this.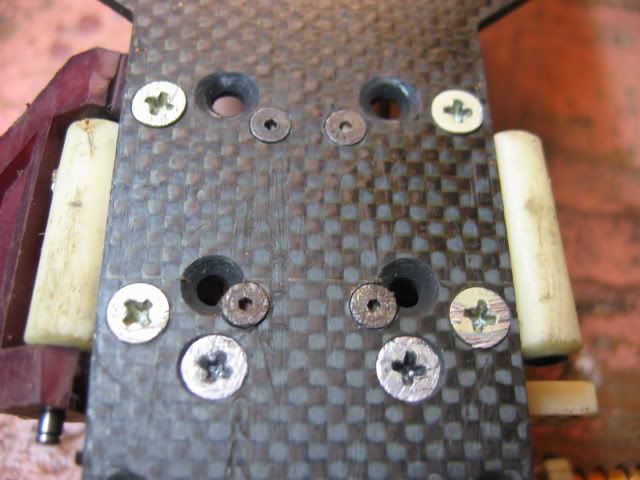 Rear suspension-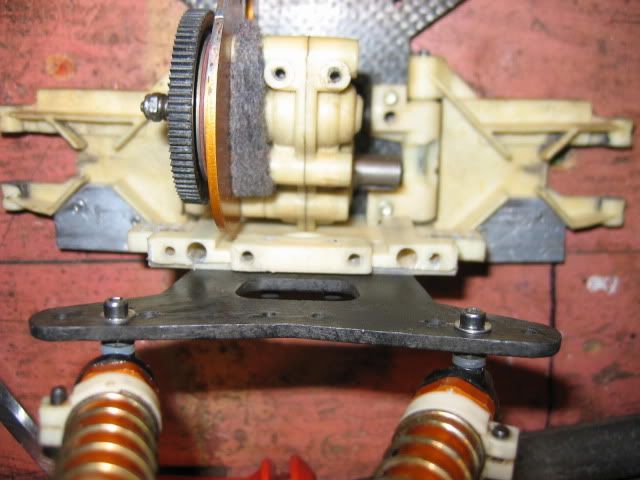 With the trans flipped around, it seemed to make sense that the shocks were now going to be in the rear. Unfortunately this does not allow for the suspension arms to also be reversed, as the placement of the rear spindle will be about 1/2" forward of the transmission outdrives. This makes for a compound angle on the dogbones. I figured it was easiest to keep the suspension arms in place, thus keeping the driveline in plane, and simply fabricate some shock mounts.