More pics...
You can see how narrow the rear is here...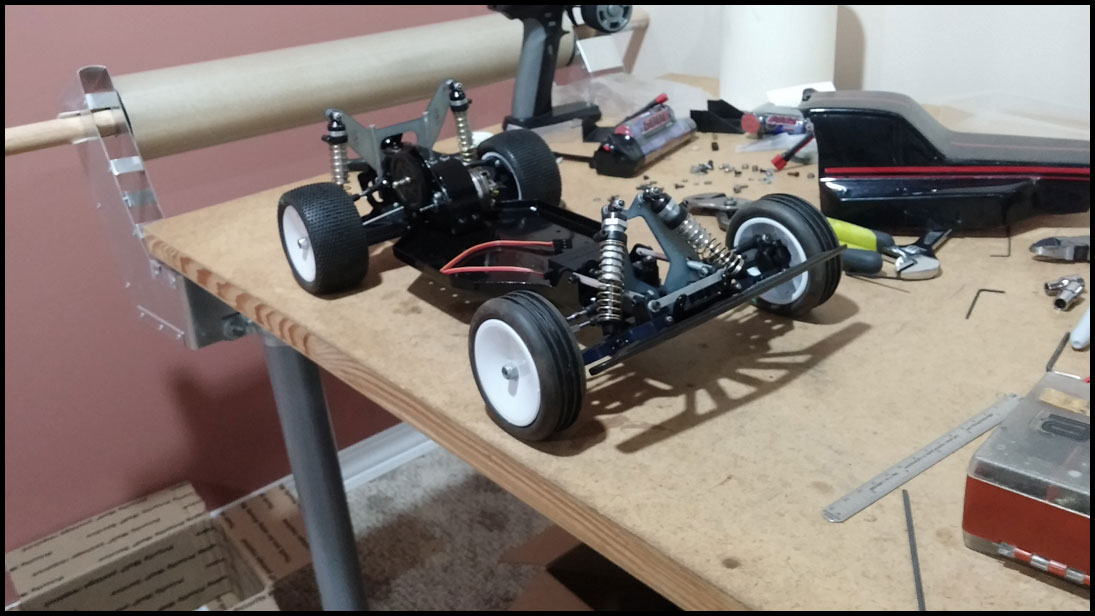 and here: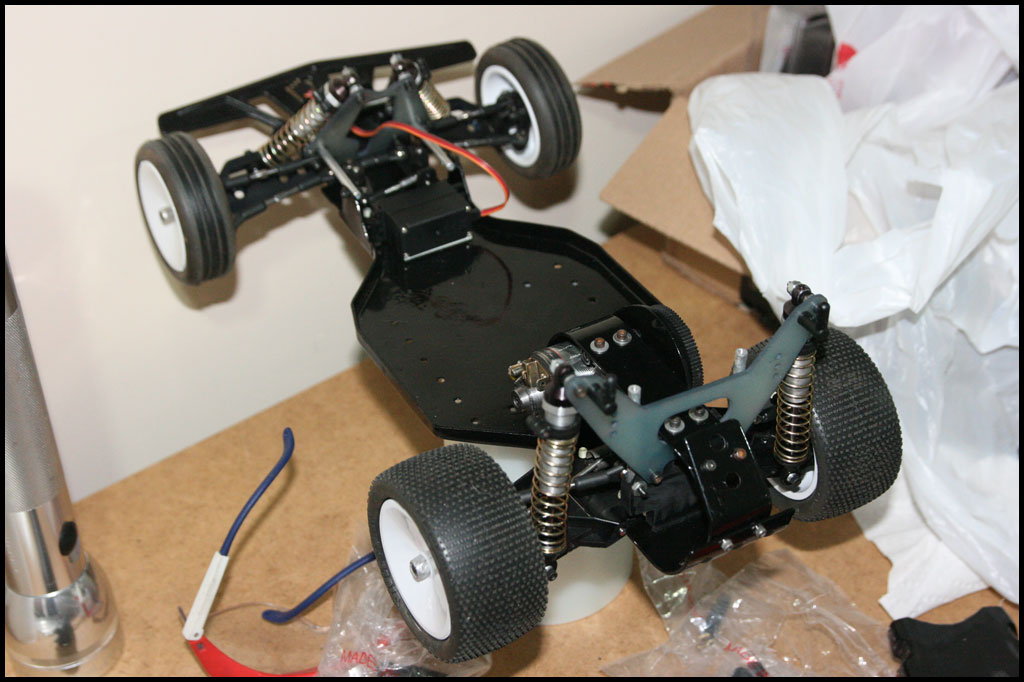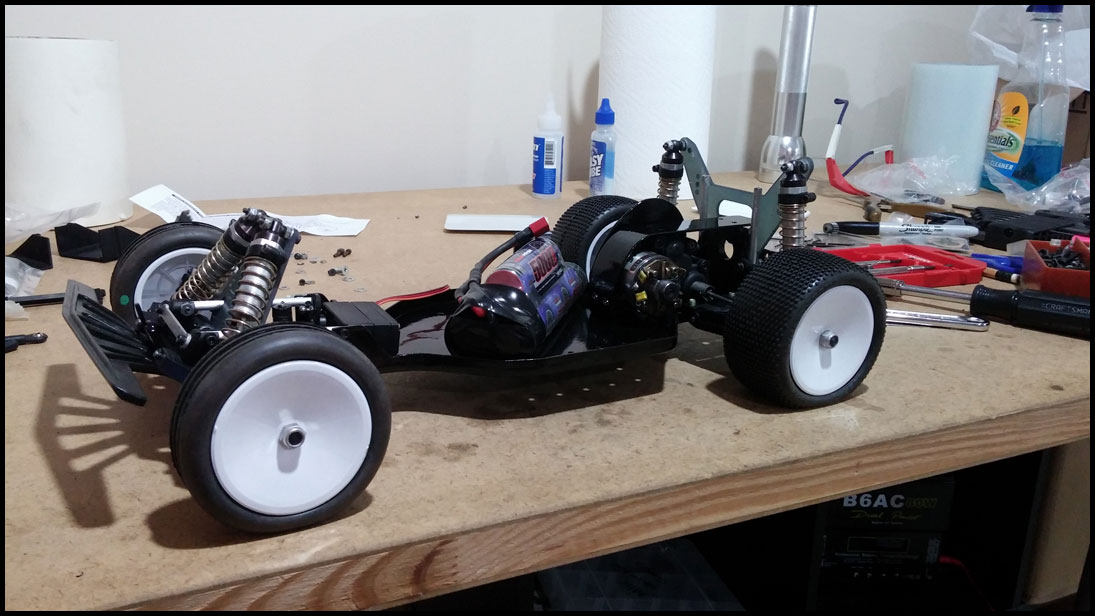 Body cut and fitted...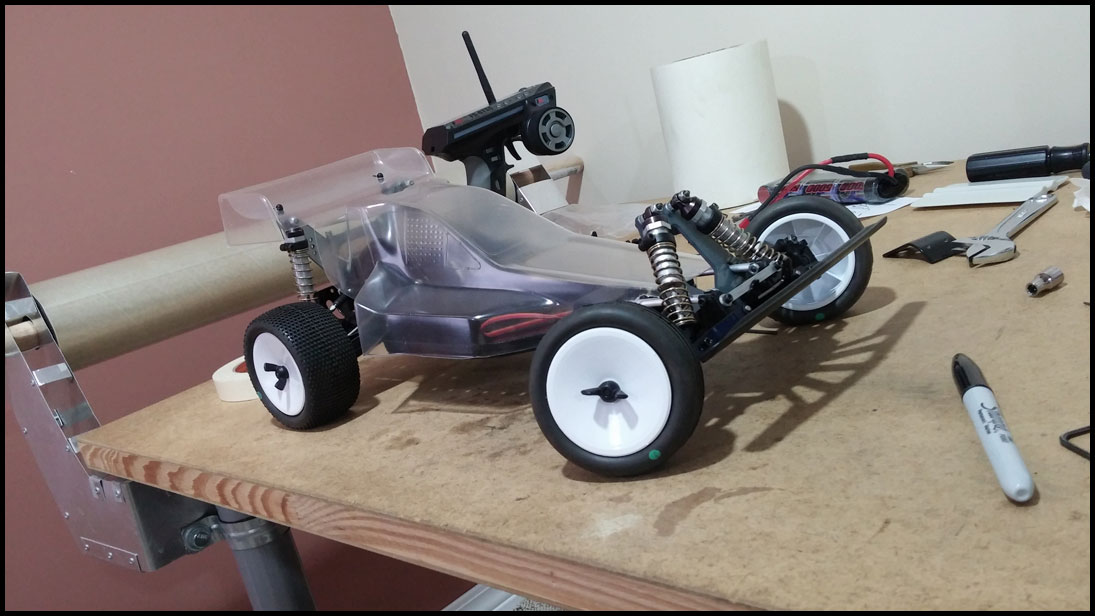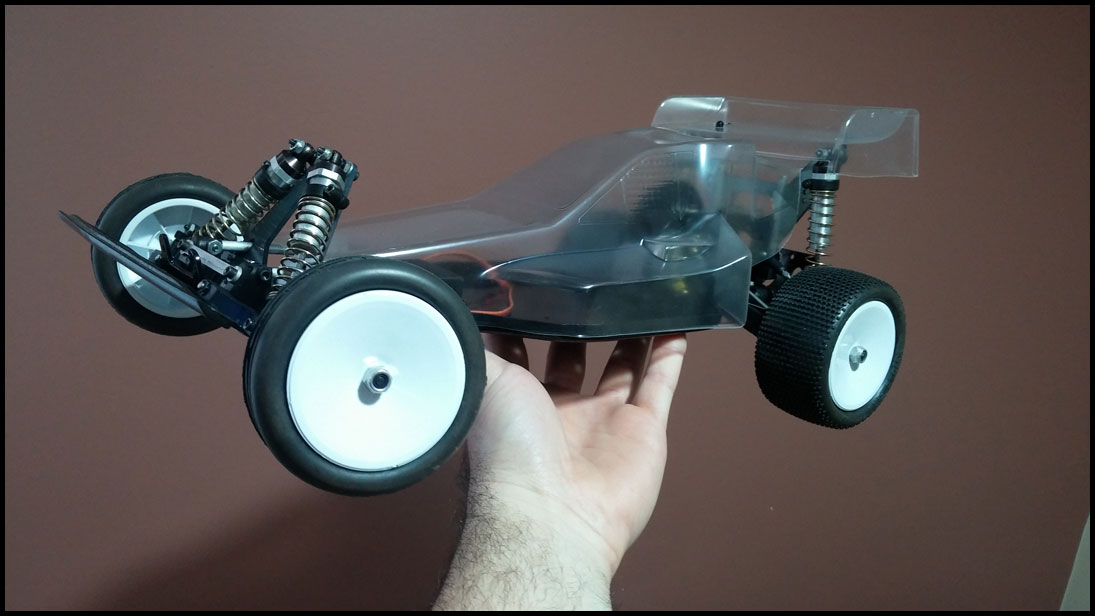 Adding electronics...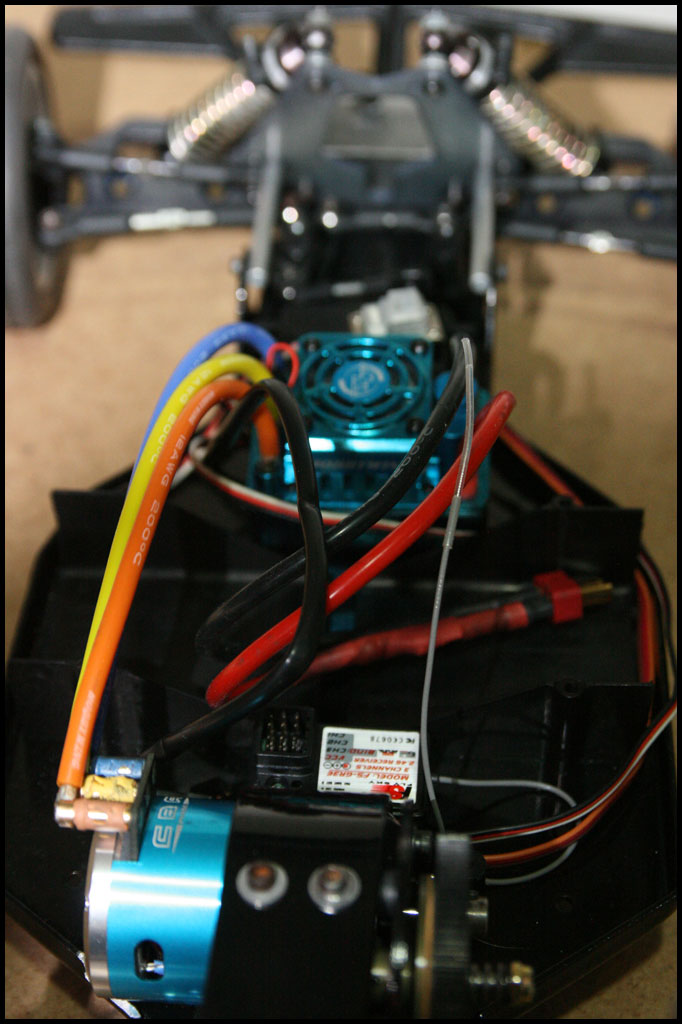 I have some pics with the RC10T rear arms and the painted body on another camera but I can't remember where the card is. That's ultimately what I ended up using to get it running for initial testing. The stock arms and B4 hex wheels just weren't going to work the way I wanted in the rear.
My 3d printed wide (stockish looking) rear arms just got here and I got a dogbone solution for said arms going as well. Will get pics of that stuff this weekend once it's back together. Initial look at things though is positive!
I think a few more older pics and then the new stuff and we'll be all caught up. We had some nice 60° weather for a week or so as a teaser then we got 6+ inches of snow yesterday - first day of spring of all days - a nice kick in the jewels for sure. I'm so itching to get the cars back out! Sold a friend an RC10 over the winder so I'm curious to see what he's done with it and to race! (although I'm a bit scared of the "series connector" he texted me a pic of a couple months ago! lol) - either way, C'mon nice weather!!!!!