I have had this sitting on the shelf for a while now and have been collecting missing parts since when I bought it off of Craigslist. Thanks to LTO-Dave and gomachv for helping me out along the way.

I don't have an instruction sheet either so I have been using the scan from LTO-Dave that is posted here to assist with assembly and parts identification.
http://www.rc10talk.com/viewtopic.php?f=82&t=22739&p=226125&hilit=slingshot#p226125
Here is what was in the box when I got it.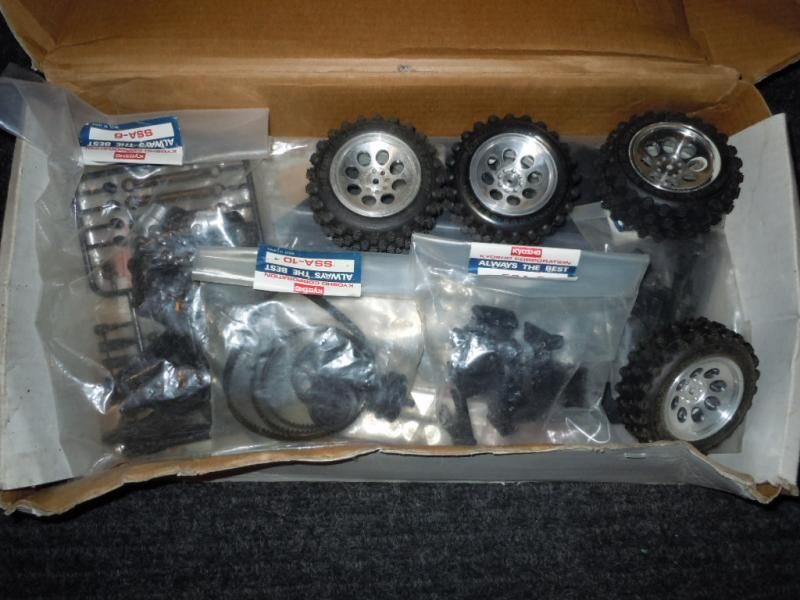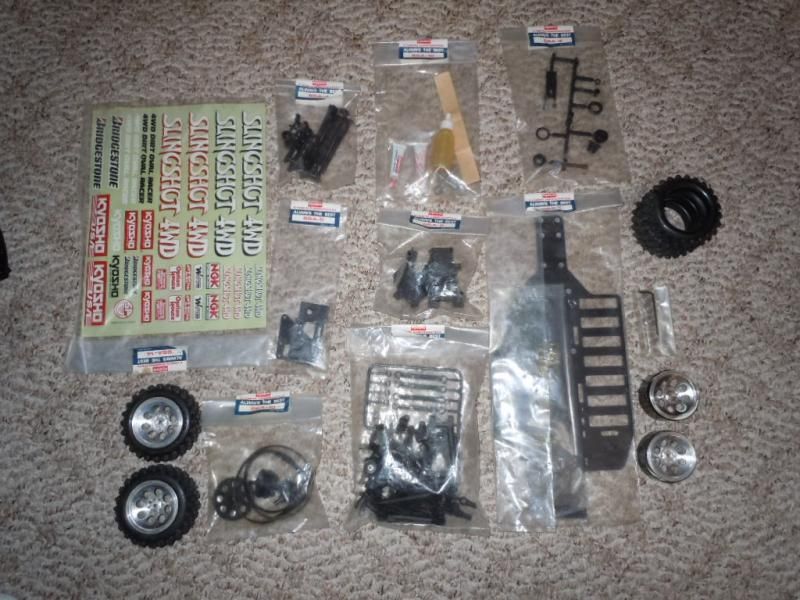 I started assembling the chassis last night, it is looking pretty sweet so far.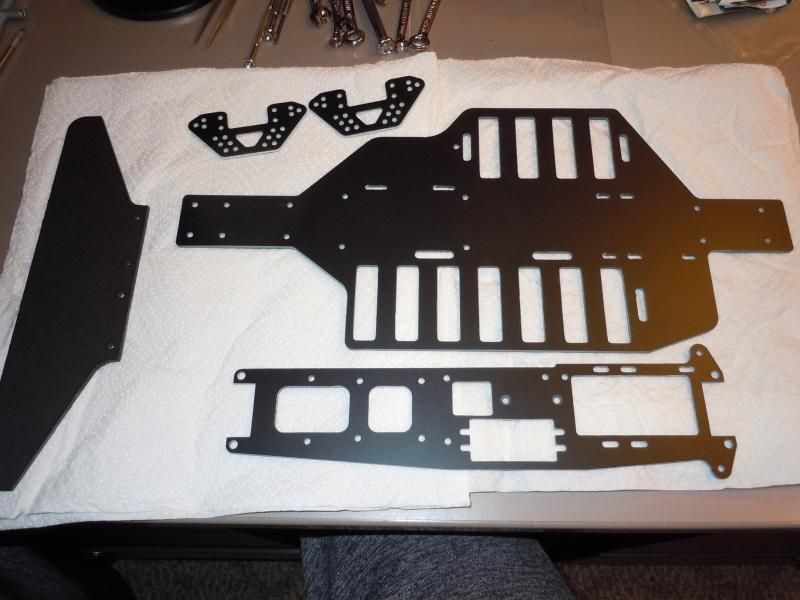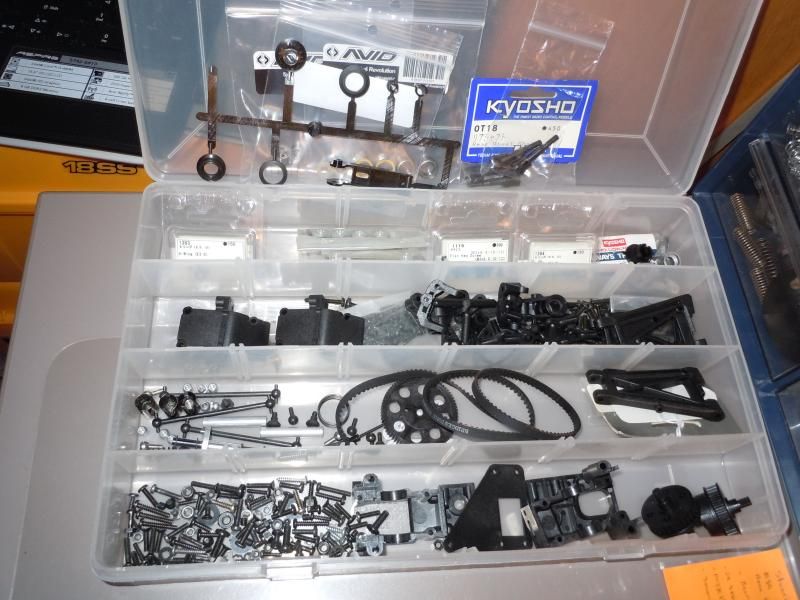 Front and rear bulkheads went together with out a hitch. The bearings were a tight fit but I managed to get the top covers on with a little force. Motor mount and center pulleys are installed. Only issue was the front belt was twisted in storage. I hope it straightens out over time.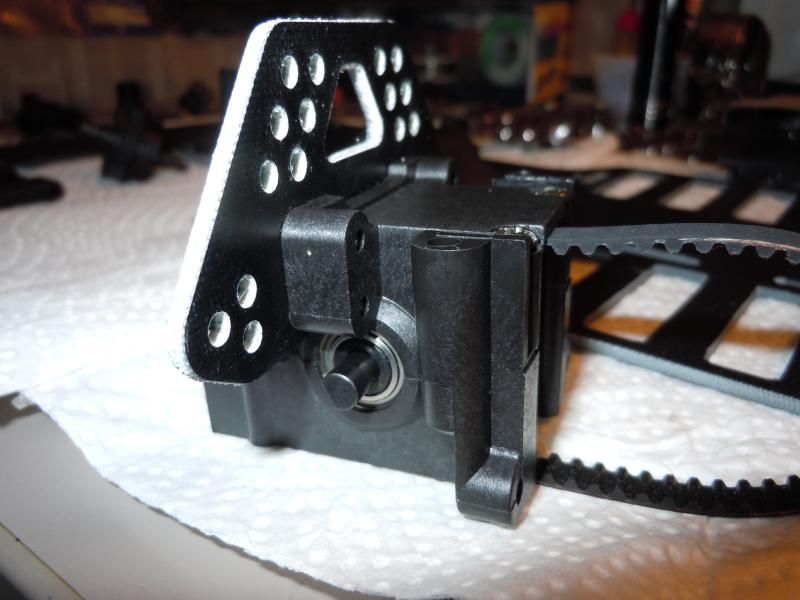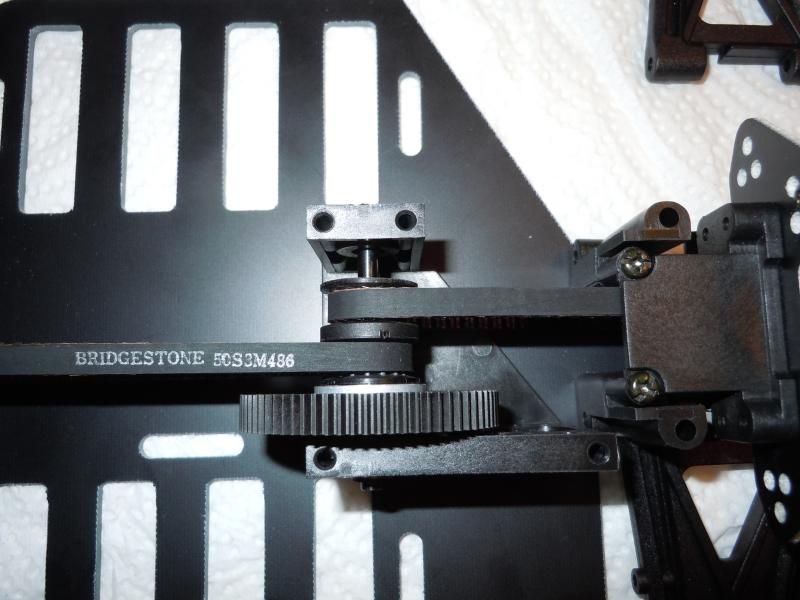 Top carbon fiber plate is installed with the belt guide/tensioner for the front belt, the rear body mounts and front and rear arms installed as well.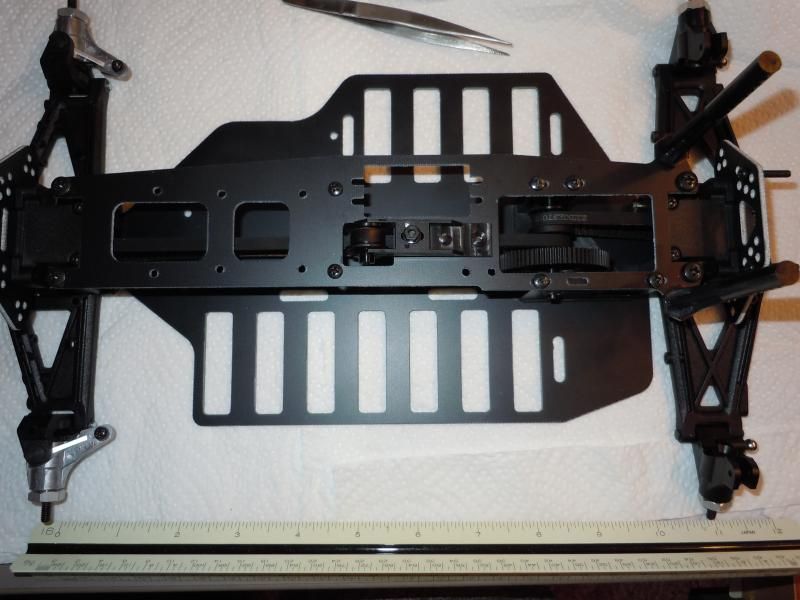 I'm pretty excited to get this completed. I still have additional parts to find but I am really close now.
Hope you like the progress so far.