I watched this car on CL for a few months and was able to grab it a few weeks ago. The guy built it and drove it around his yard a few times. Tub is still perfect.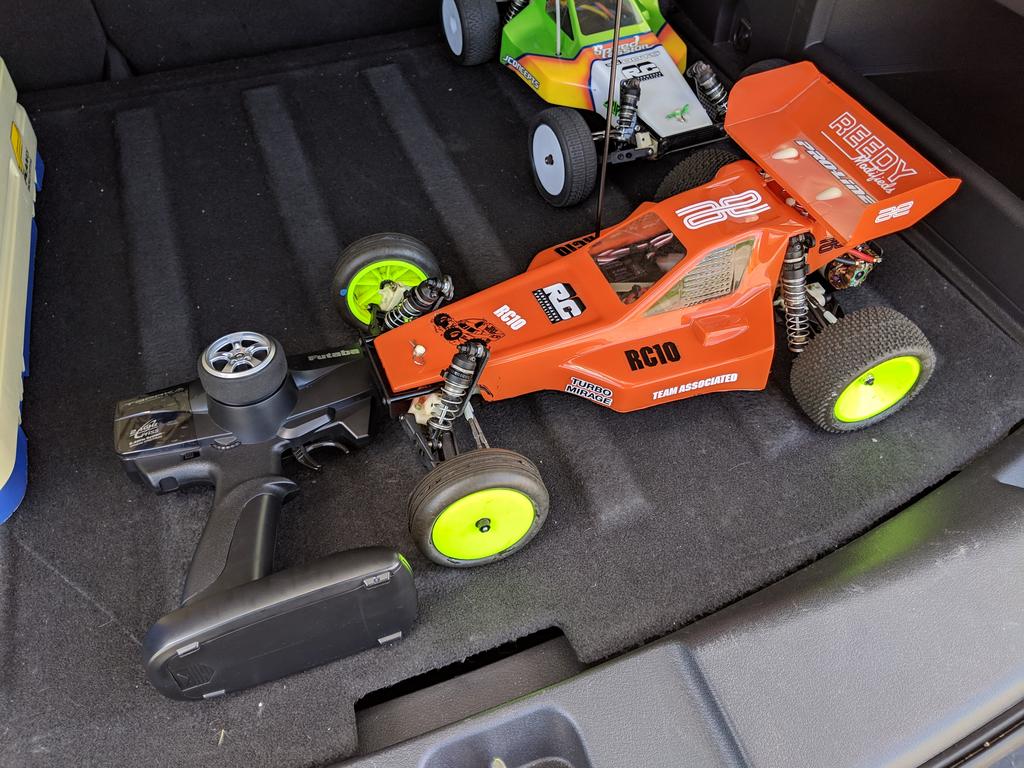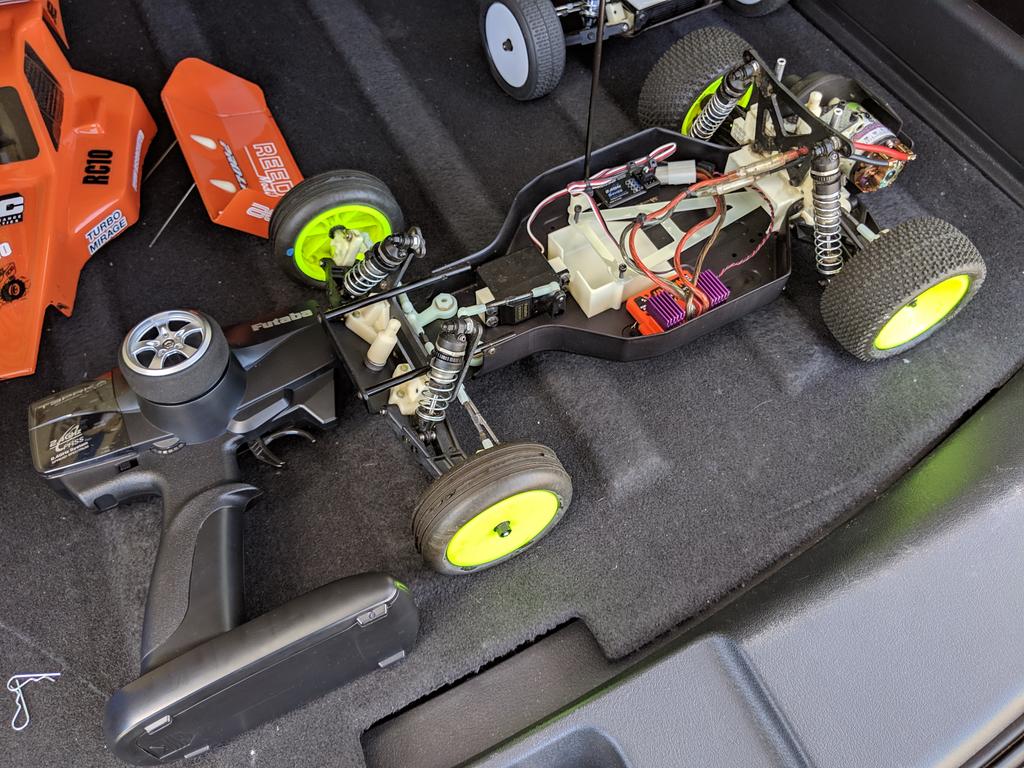 This will be my new dirt car. Tore it all down and started doing a few chassis mods, starting with the tub. First was to bend up the rear kick-up a little and drill and tap new mounting holes in the motor plate.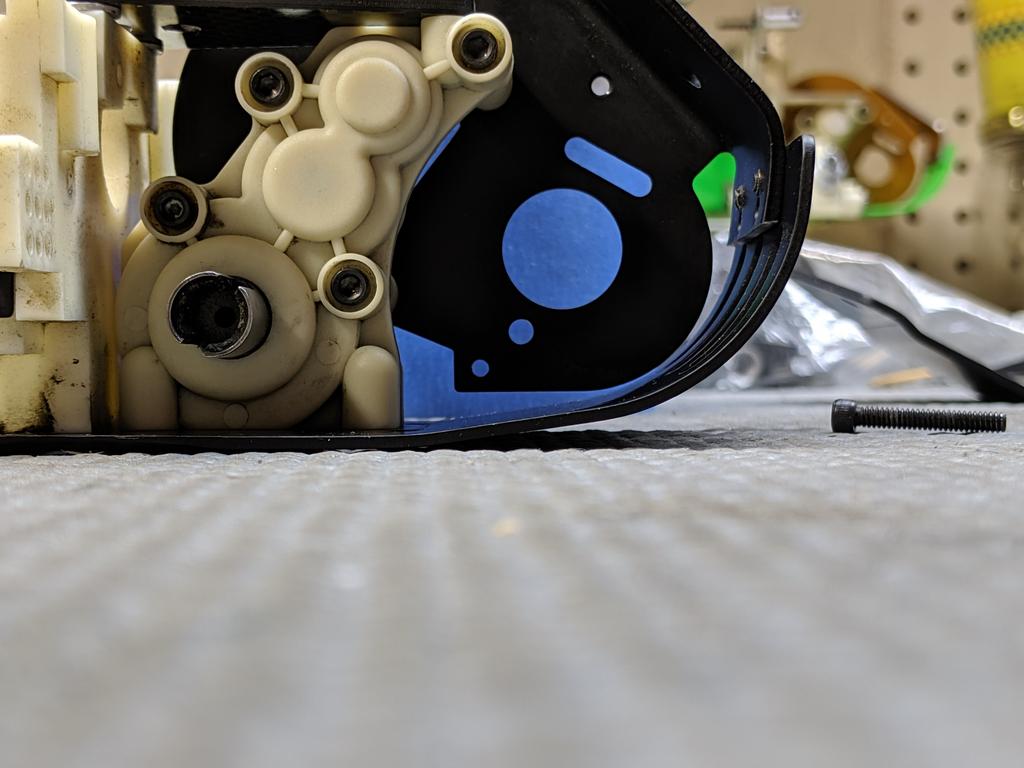 Then it was time to do something with the motor plate. I decided to open up the area between the 2 holes. This mimics the slots in the rear of the chassis. I also took a wedge piece out of the left side to lose the "block" look. I also rounded off the corners of the tub.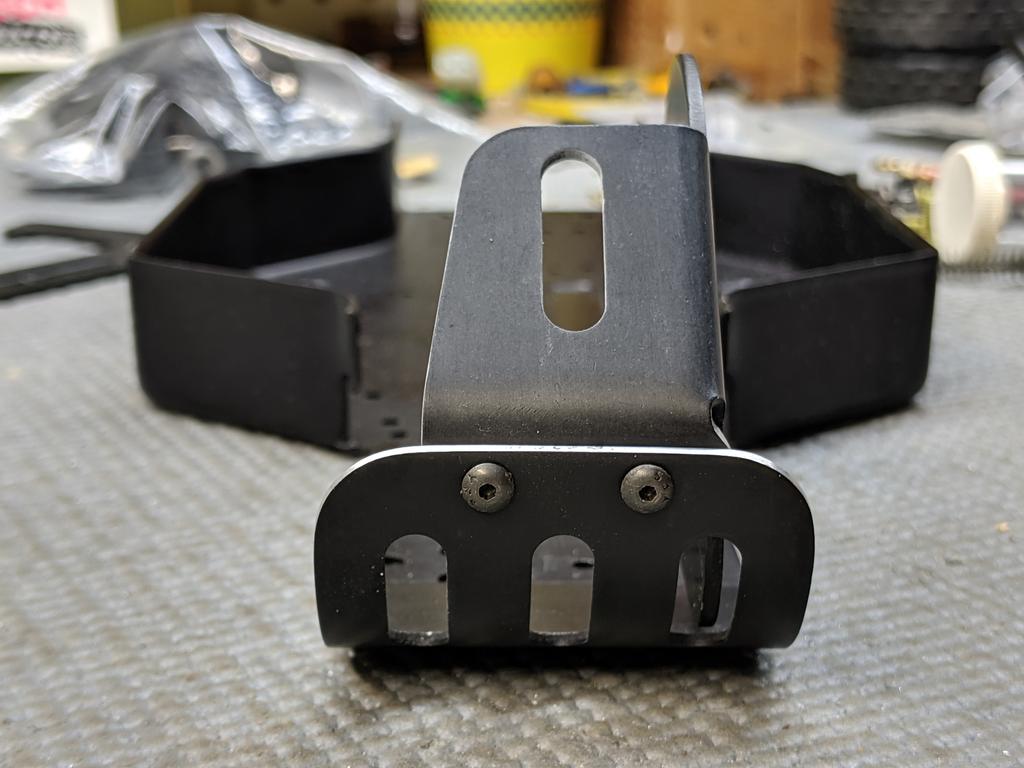 I did the same thing to the corners of the nose plate. Rounded them off more.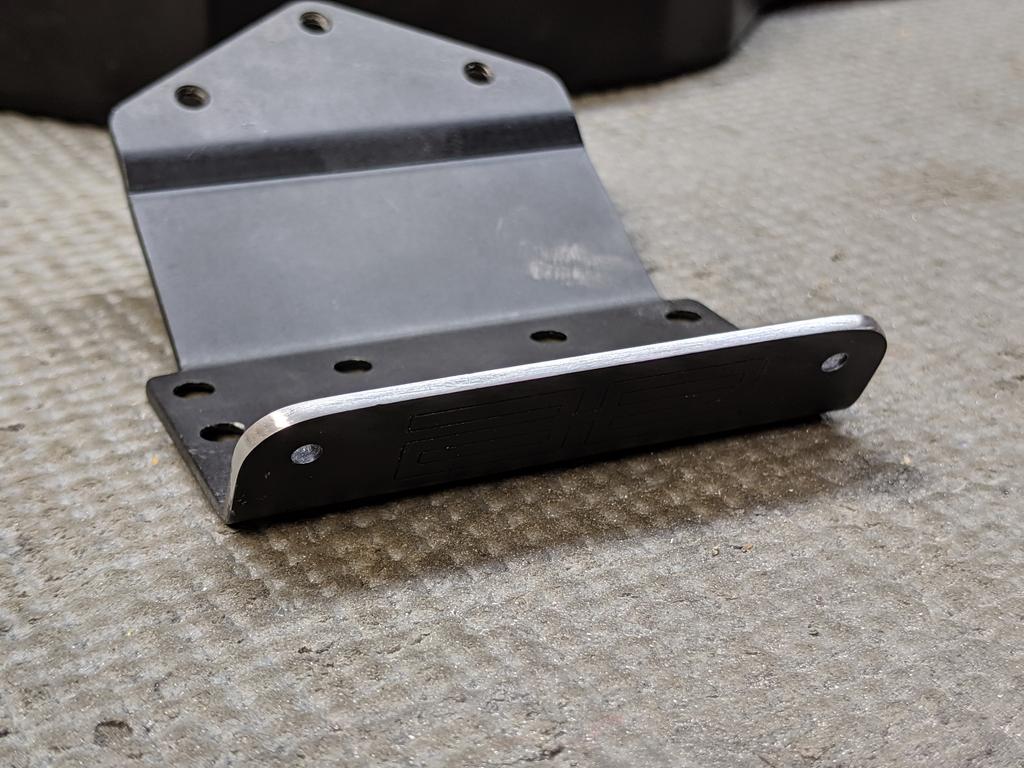 Then it was on to the rear bulkhead. Removed the unneeded camber holes. The battery box was cut out for stick pack battery wires.... and not very nicely. So i had to clean that up.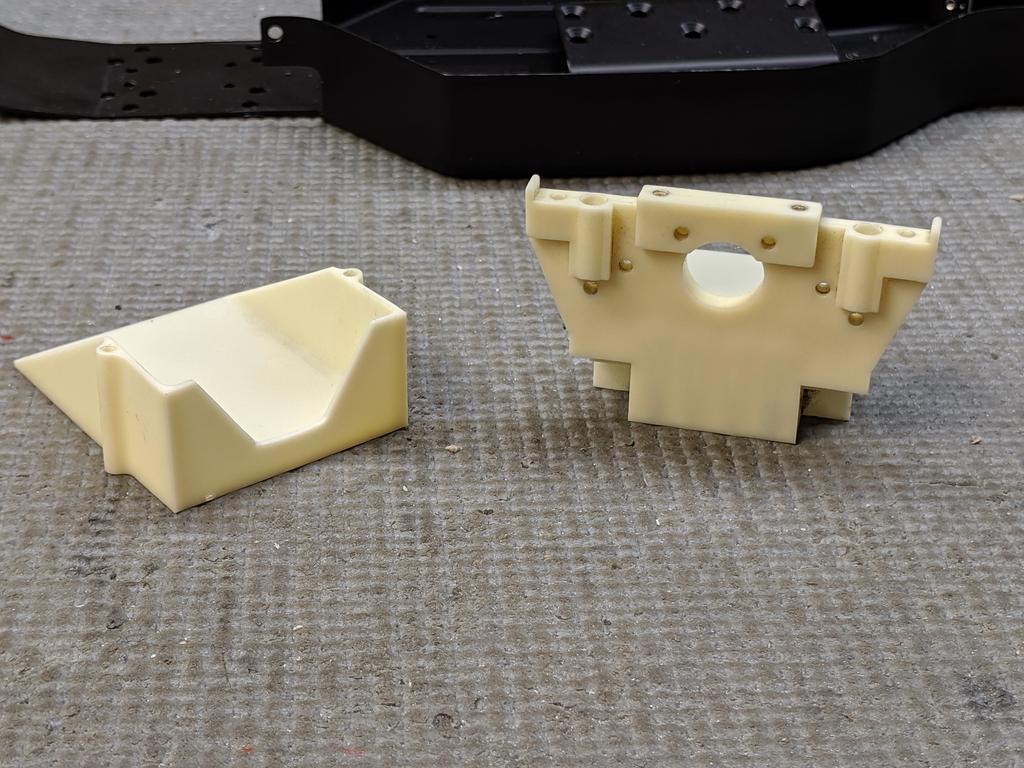 That's about it for now.